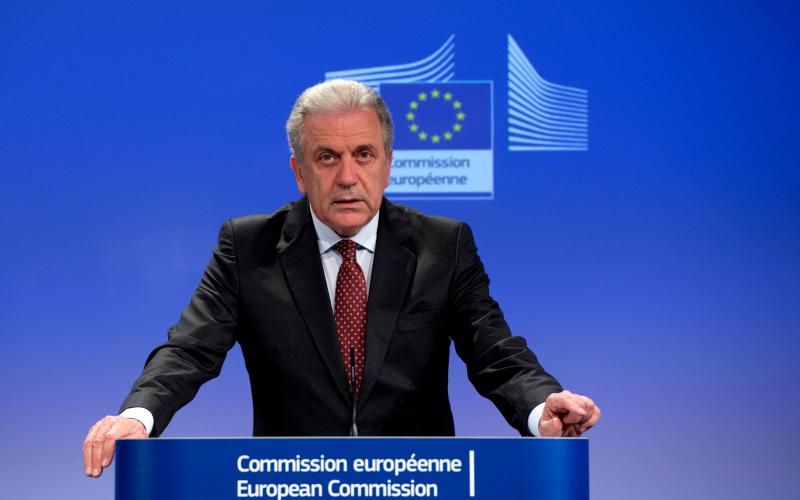 Tirana, 8 December 2015/Independent Balkan News Agency
The European Commissioner for Migration, Home Affairs and Citizenship, Dimitri Avramopulos declared in a news conference that the visa regime will not be reintroduced for the Balkans now, while stressing that the number of asylum seekers must go down, in order to preserve this regime of free movement.
"No EU member country has demanded to activate the clause for the suspension of the visa free regime for the Balkan countries", Avramopulos said.
This is the clear message of the European Commission given during the annual forum between the EU and Interior and Justice ministers of Western Balkans held in Sarajevo.
Even according to the EU presidency, which is held by Luxembourg until the end of the year, currently no EU member country has demanded a suspension of the short term visa free movement in the Shenghen area for the Balkan countries.
This confirmation comes as a response to the concern that was recently spread by several EU countries on the possibility of reintroducing the visa regime for 6 months for Albanian citizens through the clause of the suspension of the mechanism of monitoring free movement for Balkan countries, as a result of the large number of Albanian asylum seekers in several EU countries.
But the Commission warns that if the number of asylum seekers doesn't go down, then there will be consequences for free movement. "The number of asylum requests for citizens from Western Balkans countries is still high and this number must drop, if we want to preserve free movement in the Shenghen area", said the European Commissioner for Migration, Home Affairs and Citizenship, Dimitri Avramopulos. /ibna/