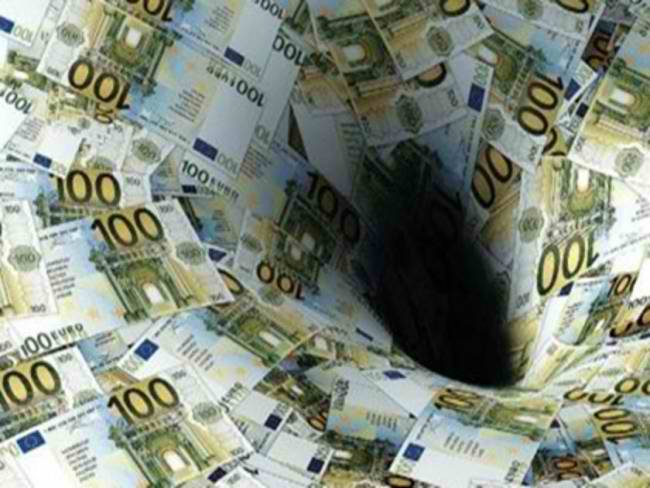 By Daniel Stroe – Bucharest
Romania's black economy is assessed to amount to 39.6 billion Euros, 3.5 per cent less than five years ago and 15 per cent compared to 2003, reads a report by Visa Europe.
Romania comes in second after Bulgaria as concerns the weight of the underground economy in the country's GDP, assessed to be around 28 per cent, on the same level with Croatia, Estonia and Lithuania.
The lowest levels are registered in Switzerland, Austria, The Netherlands and Great Britain, between 8-10 per cent.
Romania's GDP this year will get the same level as in 2008, while the underground economy will decrease by 1.5 billion Euros by the end of 2013, according to the report.
"Electronic payments systems clearly help decrease the underground economy. Currently, Romania is way behind the EU average of 180 electronic transactions per capita, with solely 16 such transactions per year" Catalin Cretu, country manager, said, as quoted by Agerpres.
He called on public authorities, banks and private financial companies to make common efforts to extend the electronic payment system.
In periods of crisis, amid a rising unemployment, decreased income and worries about the future, many turn to black economy related activities.
Overall, Europe's black economy will reach in 2013 the lowest level registered over the past 10 years, amid efforts by European governments to fight this phenomenon in order to consolidate budgets and re-launch economic growth. But the measures have produced different results in the Western, Southern and Eastern Europe. The common denominator in Europe is still a phenomenon which has at its roots cash payment and is favored by black labor and underreporting.
Visa Europe predicts a 2.100 billion euros strong underground economy, which is 18.5 per cent of the whole economic activity in Europe.
The report goes on to describe measures passed by European governments in order to generate a positive behavior among their citizens, such as paying various public services through electronic systems. The report asks the governments to become more aware of the potential electronic payments have in fighting underground economy.