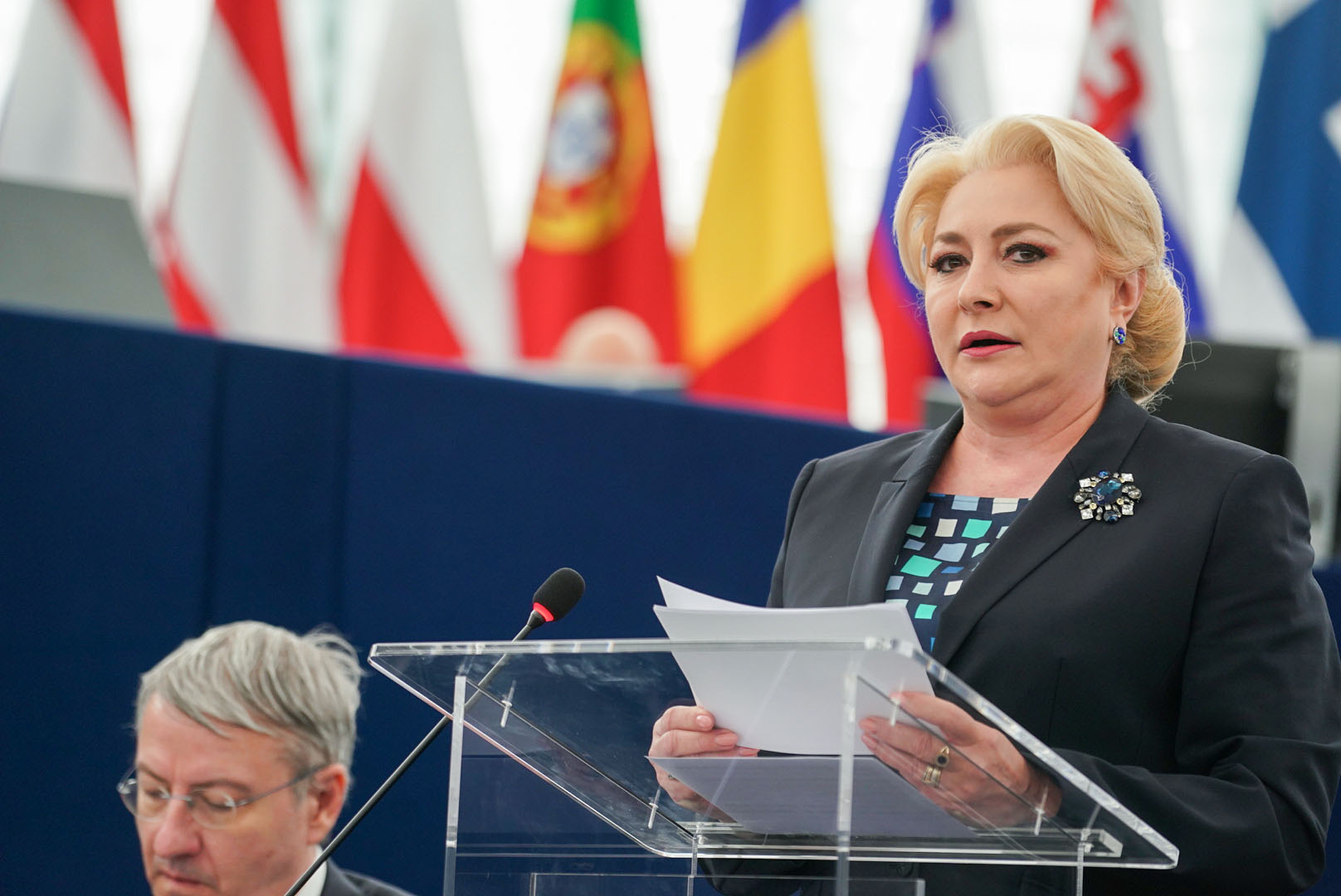 Romanian Prime Minister Viorica Dancila presented a report of the Romanian Presidency of the Council of the European Union to the Members of the European Parliament.
The Romanian Prime Minister stressed that Romania has managed to demonstrate that by legislating 90 drafts, which concern inter alia the adoption of sanctions against cyber attacks and actions against anti-semitism, xenophobia and misinformation, the European institutions are at the service of the citizens, improve their lives and offer a perspective for the future.
Dancila also noted that Romania "contributed to EU's added value, "since, in addition to legislating 90 drafts, 2,500 meetings were held and 84 Council Conclusions on many issues of common interest were adopted.
The Romanian Prime Minister stressed that she would like to associate the Romanian Presidency with specific areas in the perception of citizens, such as fairer and more transparent access to the labor market and the consolidation of a sense of security within Europe.
Dancila went on to highlight the results of the Romanian Presidency on the four pillars of priorities. As regards the convergence pillar, there was progress in the negotiations on the Multiannual Financial Framework 2021-2027, while progress was also made in the field of Banking Union and Capital Markets Union in the Digital Single Market through the Copyright Directive, while in the case of cyber-attacks, a framework of sanctions was adopted.
The Romanian Prime Minister also stressed that Romania should become a full member of the Schengen Convention, where it is already de facto a member, and that the Romanian Presidency of the Council is legitimizing the country's pursuit of "completing" the Cooperation and Verification Mechanism.
Dancila met with the new President of the European Parliament, David-Maria Sassoli, a meeting that, according to government sources, took place in a warm climate. Dancila congratulated Sassoli on his new position and thanked the European Parliament for the close cooperation with the Romanian Presidency and said she believed that it would continue "contributing to the empowerment of Europe"./ibna