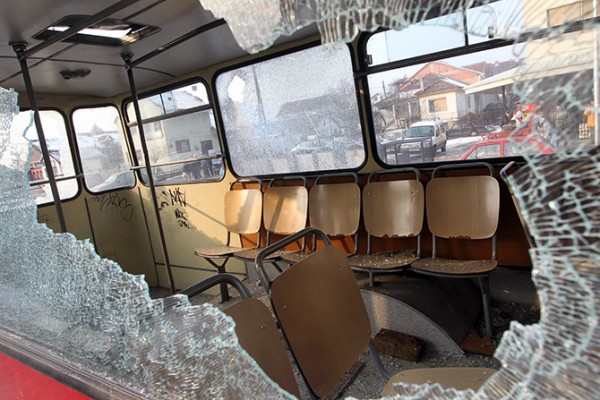 A serious incident has occurred last night in "Madjari" quarter in Skopje, when a group of thugs have stopped a city bus and brutally attacked the passengers that were in it.
Police said that they have recorded the incident, which has taken place around 7 pm. The incident led to several injured people, while the investigations continue.
A resident of Haracina has reported the case, by saying that the attack was carried out by a group of 20 Macedonian thugs.
"A group of 20 people, mainly young Macedonians, have stopped bus no. 55 and have attacked the people travelling in it with strong objects. There are injured people", Driton Nebiu says.
According to him, this was a barbarian attack against people who were travelling to their homes. /balkaneu.com/