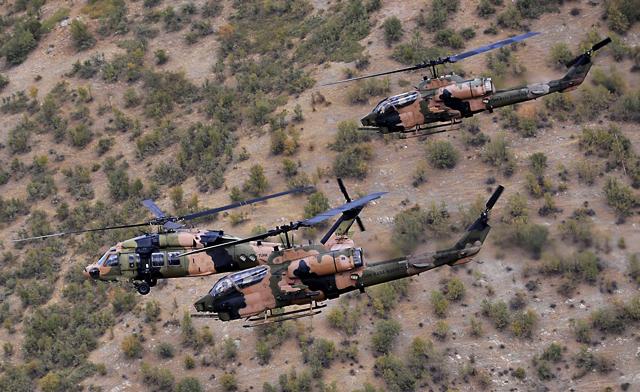 Turkish army intervenes with 2500 men
Kurds counterattack causing casualties on both sides
By Manolis Kostidis – Ankara
Severe violent episodes continue on a daily basis in southeastern Turkey between Kurds and the Turkish army that cause concerns for the future of the Kurdish matter.
It all started when the kurdish region of Lice in Diyarbakır, with the tolerance of the turkish government and the army, built a cemetery in honor of the fallen guerrillas of the PKK. At the same time they erected the statue of the legendary Kurdish rebel Mahsum Korkmaz, who was among the first who started the armed struggle of the PKK in 1984.
Following reports in the turkish press against the actions of the Kurds, the turkish armed forces decided to intervene. 2500 soldiers with tanks and helicopters arrived in the area and demolished the statue. The violent episodes that erupted resulted in two people, a Kurd and a Turkish soldier, getting killed and five others wounded.
The incident was followed by a counterattack from the PKK, which according to the statement of the turkish armed forces, attacked with rocket-propelled grenades and 250 rebels forces against the turkish army in Diyarbakır. Reportedly three soldiers were injured, while a helicopter came under Kurdish fire.
The fighting continued and the whole situation is causing great concern in Ankara because of the chaos in Syria and northern Iraq.
The border between Turkey and Syria is 950 km long, while about 250 km is the turkish border with northern Iraq.
The only ones fighting with the Islamist jihadists of ISIS are the Kurds. The PYD is a branch of the PKK and controls the border between Syria and Turkey. The PKK has significant forces within Turkey as well as in northern Iraq.
If talks between Ankara and the PKK are "torpedoed", Turkey will be faced with a possible conflict with the ISIS in its Syrian border and in northern Iraq, since the Kurds are basically the ones who guard the borders of the region at the moment.