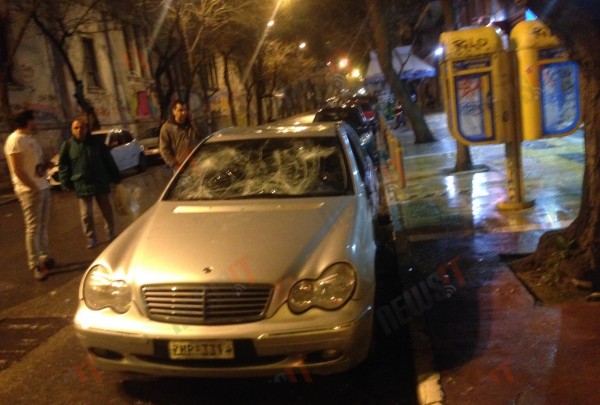 Athens, February 27, 2015/ Independent Balkan News Agency
By Spiros Sideris
Violent episodes were marked by anti-authoritarians who marched in central Athens, against the agreement reached between the government of SYRIZA and the EU.
Young antiauthoritarians outside the University, turned over trash cans and set fire to trash, creating barricades. Four cars were torched, while nearby shops and cars have sustained damages.
Men of riot the police are in the area, but they keep great distance and so far they have not intervened.
The group of anti-authoritarians marched in central Athens, starting from the Propylaea and moving towards the House.
Leaving from Syntagma Square they began to vandalise, smashing bus stops, telephone booths and shops.
These are the first episodes occurring in Athens after the takeover of SYRIZA on January 26. In the past, the ruling party was accused by the governments of PASOK and New Democracy as instigator and participant of violence that took place in protests against the policies of the Memoranda.