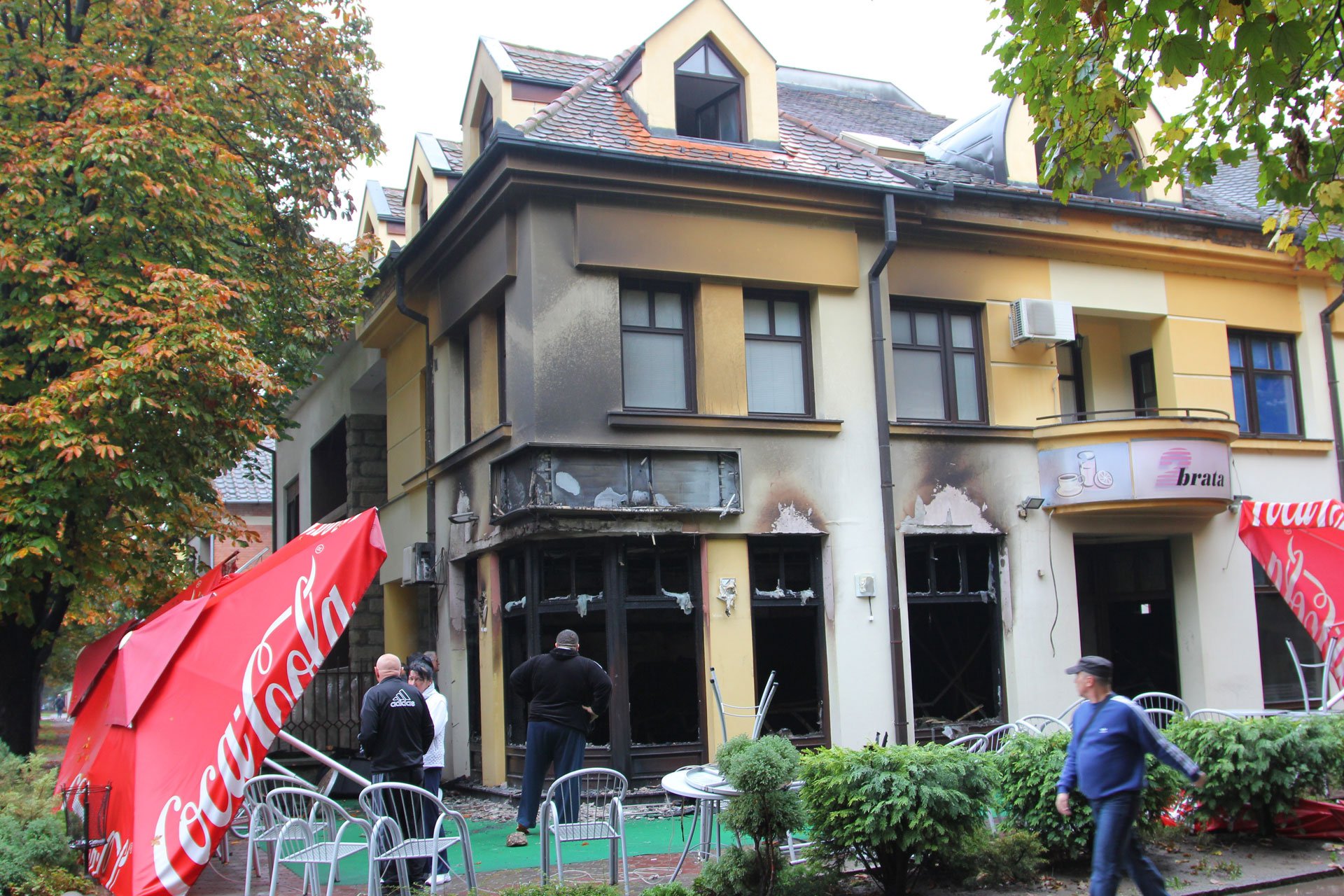 By Milos Mitrovic – Belgrade
The shops owned by ethnic Albanians in Serbia were attacked following the chauvinistic incidents during the abandoned football match between Serbia and Albania on Tuesday. Last night, two bakeries in Novi Sad were demolished. Shops in Vrsac have also been targeted.
On Thursday early in the morning a bomb has been thrown at the store in Stara Pazova.
This morning bakeries in Novi Sad "Evropa" and "As Pek" owned by ethnic Albanians have been demolished by throwing rocks and Molotov cocktails, Beta news agency reported.
"Blic" daily stated that the masked hooligans have been throwing rocks.
According to Novi Sad Radio 021, hooligans have invaded bakery "Europe" threatening the saleswomen.
The police official in VrsacJovica Antonic confirmed to Tanjug news agency that three bakeries in the town have been targeted adding that the stores have not been heavily damaged. Local media in Vrsac reported that the refrigerators, windows and banners were damaged.
All the towns with targeted shops are in the Autonomous Province of Vojvodina, northern Serbia. The first attack occurred in Sombor, on bakery "Dvabrata" (photo).
The perpetrators of all the attacks have not been found so far.
A non-governmental organization Civic Vojvodina stated that the attacks have been encouraged by "irresponsible statements of the officials". "The representatives of the government have been adding fuel to the fire and virtually inspired the bullies rather than calming the society, which is profoundly traumatised, inclined to violence and burdened with the war memories", NGO underlined.
The escalation of the violence may have very hard consequences on multi-ethnic Vojvodina.
Serbian hackers have shut down the website of Albanian state television, "Blic" daily reported. They put the image of Albanian flag set on fire at the site and the motto "Kosovo is heart of Serbia", daily added.
The landmark visit of Albanian Prime Minister to Belgrade – the first in 68 years – is still uncertain. Serbian officials claim that the brother of PM Edi Rama has provoked the incidents at the football match by controlling drone with the map of "Greater Albania".
Both Edi Rama and his brother rebuffed such claims.