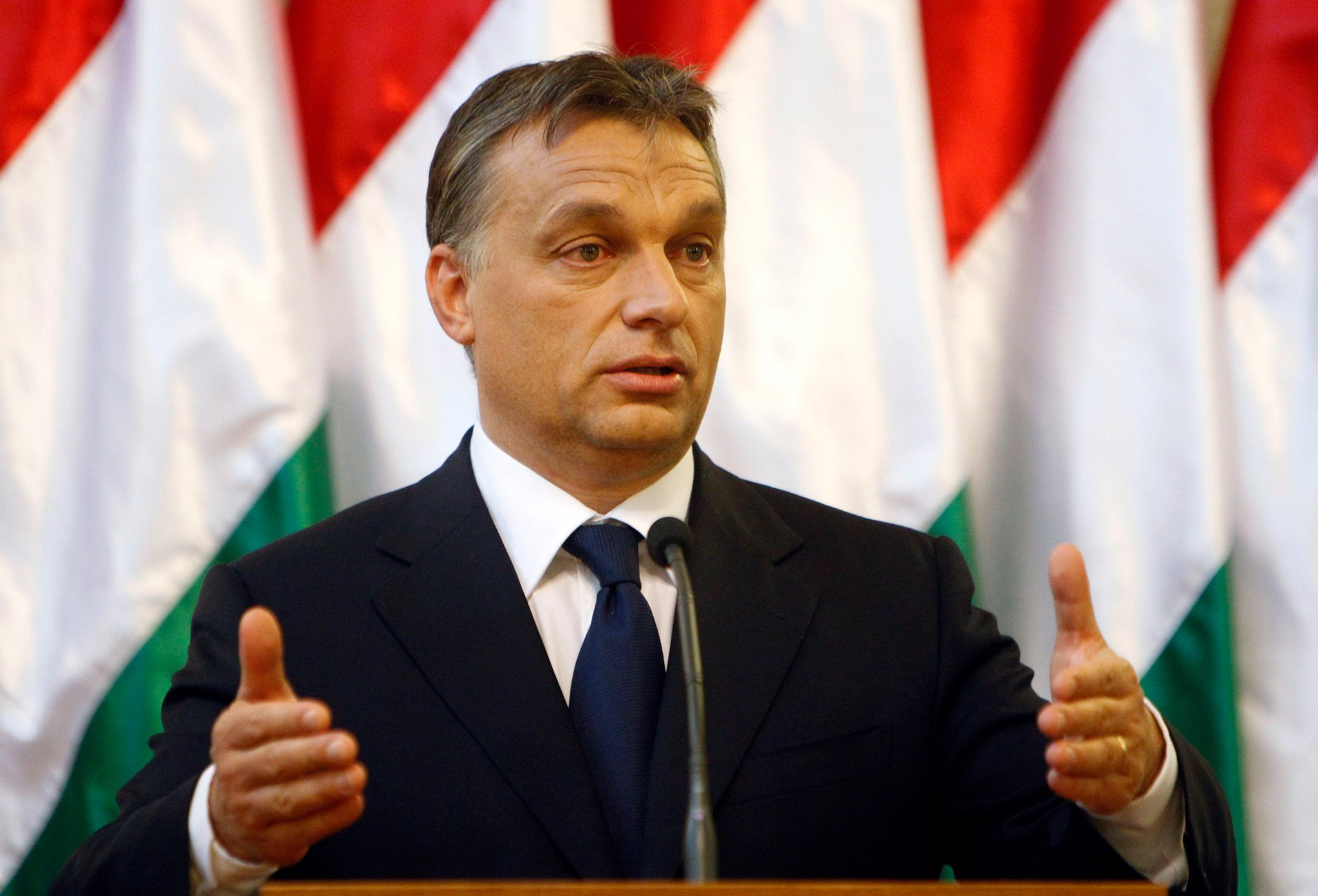 By Milos Mitrovic – Belgrade
The relations between Serbia and Hungary are strengthening and Belgrade will be a good friend of Budapest, Prime Minister Aleksandar Vucic said today. His Hungarian counterpart Viktor Orban has underlined that Budapest will support Serbian path towards European Union "which is the moral obligation for Hungary".
Vucic and Orban have held a joint press conference in Belgrade after the first joint governments session of the two neighboring countries.
Vucic said that Serbia and Hungary "are now establishing the relations of confidence, sincerity, respect and understanding". According to Serbian Prime Minister, the bilateral relations have been "formally good" but "traditionally distrustful". "Hungarian Prime Minister Viktor Orban is perceived as a friend of Serbia, and he and the members of his government are always welcome", he added.
The members of the two cabinets have discussed concrete cooperation, including Hungarian support for Serbian European prospects and constructing railways and road infrastructure", Vucic explained. He specified that the construction of railways between Belgrade-Budapest and Subotica-Szeged-Baja as well as the number of border crossings had been at the table. Viktor Orban stressed that "in the 21st century it is unacceptable to travel from Belgrade to Budapest by train for eight hours".
"Serbia has a strong and determined government", Hungarian Prime Minister said adding that he expects "more serious cooperation" in the future. Budapest supports Serbia's accession to EU and there is nothing that can change the position of his country, Tanjug news agency quoted Orban as saying.
"Serbia is our moral obligation and this is the policy of the historic fellowship between Serbia and Hungary", Orban emphasized. "Although the enlargement policy is not popular in European Union at this moment, Hungary will do its best for it to become acceptable", Hungarian premier said.
He hailed Vucic as an "ambitious and decisive partner" and recalled on his (Orban's) agreements with former Serbian PM Zoran Djindjic who was assassinated in 2003. "The implementation was stopped from the reasons that are known", Orban added. "I think that now I have partners for the future".
Vucic to discuss "South Stream" with Putin
Vucic has announced that he plans to discuss the "South Stream" issue with Russian President Vladimir Putin and Prime Minister Dmitry Medvedev. Serbia will protect its interests in that regard, he has explained; the expert groups of Serbia and Russia are preparing the contract about the part of the gas pipeline that is be constructed in Serbia, Prime Minister added.
"We will try to harmonize as many issues as possible with European rules which was not the case in the past", Vucic underlined.
Orban said that Hungary will continue the constructing of "South Stream". "If somebody is trying to hinder this project, an alternative should be offered. Hungary will construct "South Stream" because it will improve its energy security and we will not allow ourselves to depend on the situation in Ukraine", Orban stressed.