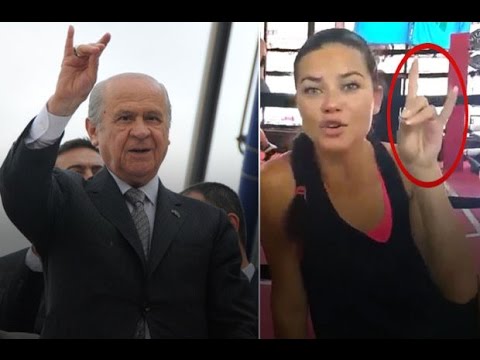 Ankara, August 26, 2015/Independent Balkan News Agency
"She was deceived", says her representative
By Manolis Kostidis
After the strong reactions caused by the video that was released on the Internet, in which Adriana Lima seems to be performing with her hand the greeting the Turkish extreme right-wing organisation "Grey Wolves", she was forced to issue a statement that he was a victim of fraud.
The famous Victoria Secret model, last July had visited a gym in Miami where she met a boxer from Turkey who showed her the symbol of the Grey Wolves. In the video Lima appears to say the word «Bozkurt» (wolf in turkish) "screaming" like a wolf.
The video caused strong reactions from the Kurds, Armenians and many other organizations who oppose nationalism. As a result, about one month after the incident, her representative was forced to announce that the famous model thought that the greeting and howling were symbols of the local gym.
"Adriana has no connection with any political party in Turkey. She denies any relationship with any organisation in Turkey. Some took advantage of her good intention and is disappointed with the release of this video without her consent", her spokesman said.