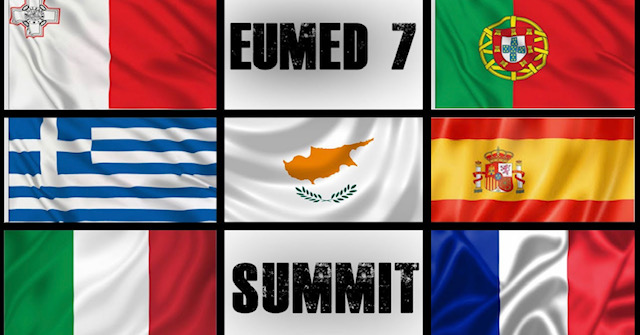 A teleconference will be held on Thursday between the Ministers of European Affairs of the EUMed Group 7, comprising the countries of Portugal, France, Spain, Italy, Greece, Cyprus and Malta, with the participation of Deputy Foreign Minister Miltiadis Barvitsiotis.
The teleconference will be preparatory for the Med7 Summit, an initiative launched by former Prime Minister Alexis Tsipras to be organized by France in the near future.
Issues of European interest will be discussed, including a plan for Europe's recovery and a way out of the crisis. Furthermore, the Future of Europe and the lessons learned from the crisis are also included in the agenda.
At the end of the teleconference, a Joint Statement-Declaration will be adopted, in which it will be pointed out that European coordination and solidarity are the best advantages for dealing with the crisis. The text of the Declaration will include a special report on the situation in the Eastern Mediterranean. /ibna