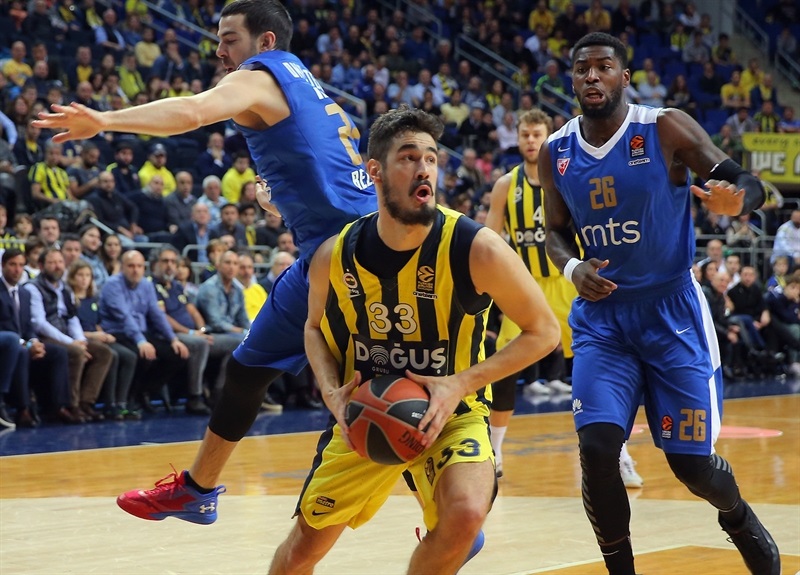 At home and above all, a winner. Fenerbahce Dogus defeated -or should better be written, crushed- the Serbian "star" Crvena Zvezda (Red Star) 82-56, on Tuesday evening, December 19, in Istanbul in a Turkish Airlines Euroleague regular season match.
Anadolu reports that "The Round 13 match at Ulker Sports Hall saw the Turkish club taking matters into their own hands in the third quarter as they outscored their Serbian opponent 21-9 in that period."
The players of Fenerbahce Dogus were on a good day as five of them scored in double-digits for  "– the reigning Euroleague champions — with Jan Vesely scoring a game-high 15 points".
Fenerbahce improved to 9-4 in the season whereas results from the game between another Turkish club, Anadolu Efes, that will take on Khimki Moscow in Russia, on Wednesday, December 20 in the evening are expected so as to offer a clearer picture on results.
The Turkish news agency reads that, Anadolu Efes have recently reunited with their head coach, Ergin Ataman, as the 51-year-old signed with the club on Monday (Dec. 18).
Ataman will now hold the post of the former head coach, Velimir Perasovic until the end of the 2018-19 season. Perasovic was relieved of his duties last Saturday, December 16…./IBNA