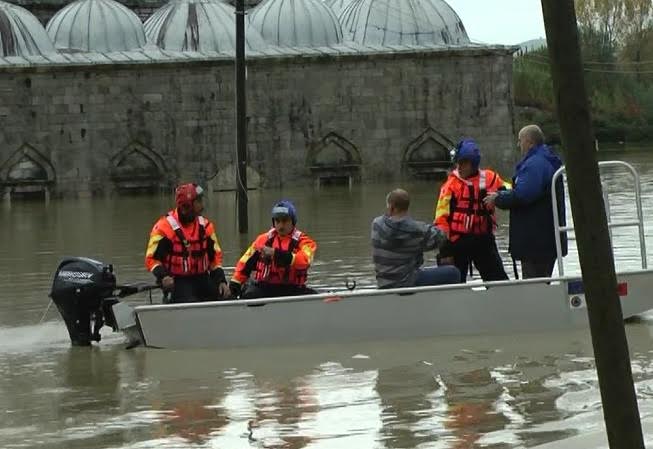 Two people have died today in Albania as a result of the heavy rainfall that caused floods.
In Tirana, an unidentified man aged 40-50, drowned in the river that runs through the city, after he was taken by the strong current.
Police sent a group of divers to take the victim out of the water.
Authorities suspect that the victim may have died as a result of the river coming out of its bed.
Earlier, a 40 year old person lost his life as a result of the strong water current in the north of the country, in Burrel.
The victim was in his car when the current took him. In this case too, a group of divers from the special police unit went to the scene to take the body out of the water.