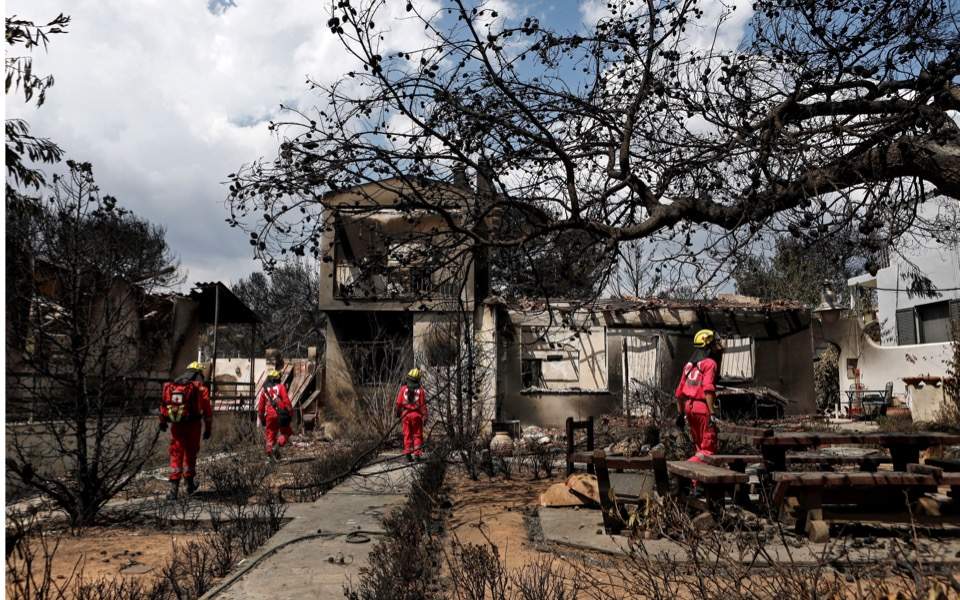 The pain is endless in Greece as the death toll keeps rising.
One more person who was in intensive care at a central Athenian hospital, a 62-year-old male did not make it.
Although the whole country is doing its best to come to terms with this national tragedy, the Hellenic Coast Guard must continue the ugliest of duties which is nothing other than sweeping the sea off of the eastern coast of Attica, near Mati, Marathonas, Rafina, Loutsa and even off the western coast of Evia (island) looking for more bodies who were drowned while trying to save themselves from the deadly flames.
Simultaneously, survivors are in search of missing people, visit and inspect their damaged -at best- or in most cases, their completely destroyed properties and feel lucky for being alive, though mourning for those who died.
Young volunteers who contacted each other and got organised through social media (mainly Facebook) are helping to clean the devastated areas, apart from the Greek Red Cross and staff from the local authorities.
Coming last in order but nevertheless important, stray dogs who were less or more burnt are being taken care of by volunteers and veterinarians in the affected areas who  "nurture" them for free…. / IBNA