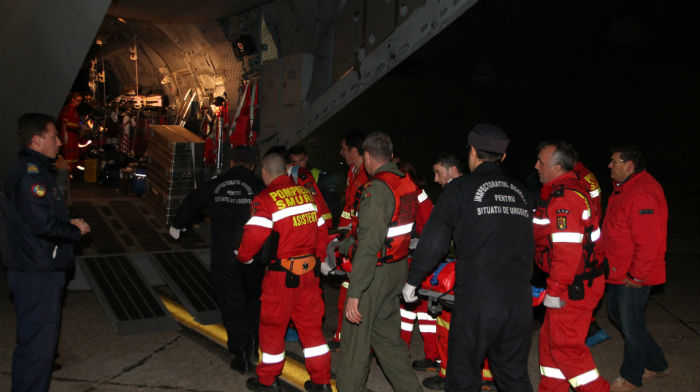 Bucharest, November 9, 2015/Independent Balkan News Agency
By Irina Stoica
Romania is in shock! The heavy death toll of the Collective club inferno rose to 46 today. After 10 days of suffering, six souls no longer had the strength to fight on, in spite of the doctors' desperate efforts to heal them. They needed a miracle to stay alive. The latest victim is journalist Teodora Maftei who passed away în a clinic în Jerusalem, where she had been transferred last week.
The struggle to save those seriously wounded in the Colectiv tragedy continued yesterday. Romanian doctors are in constant contact with counterparts beyond this country's borders. Two patients were transferred to an Austrian hospital and many others were flown in NATO planes to clinics in Israel, Norway, Finland, Hungary and Great Britain.
Six burn patients were taken to hospitals in the Netherlands where they were admitted in a serious but stable condition. They will all undergo surgery these days. In total, 29 of the people wounded in the nightclub have so far been transferred to foreign clinics, the Health Minister announced.
Only 94 wounded are still hospitalized in Bucharest at the moment.
The harshly criticized Minister of Health has explained that it was impossible to transfer the patients immediately after the fire. "Nobody could have made such a decision. This decisionwould have meant killing them! They were non-transportable patients because most of them, and all the 94 patients in a critical condition, had internal lesions of the upper airways" Health Minister Nicolae Banicioiu stated in a press conference.