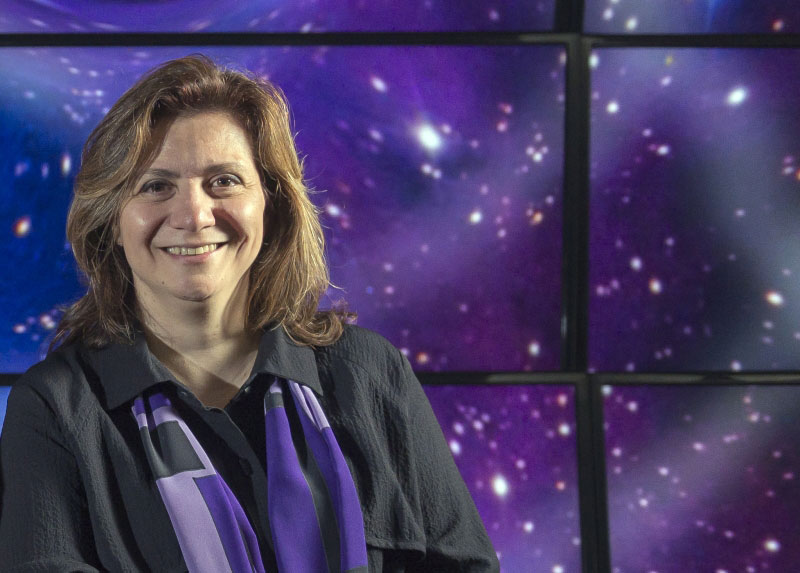 And the winner is… the Greek professor of astrophysics at Northwestern University (a private research university based in Evanston, Illinois, United States), Vicky Kalogera who was awarded the prestigious Dannie Heineman prize for 2018.
"The award will be handed out by the American Institute of Physics (AIP) and the American Astronomical Society and recognises Kalogera's research on neutron star and black hole pairs", ANA-MPA reports.
The American Institute of Physics issued a press release on Wednesday, January 10, reading that, Kalogera has won the prize "for her fundamental contributions to advancing our understanding of the evolution and fate of compact objects in binary systems, with particular regard to their electromagnetic and gravitational-wave signals."
Catherine O'Riordan, interim co-CEO at AIP said, " We sincerely congratulate Dr. Kalogera for winning this year's Heineman Prize." Her "work on neutron star and black hole pairs continues to shed light on gravity's behavior and raises new questions for the field of astrophysics".
Kalogera herself said that "It's a great honor to receive the Heineman Prize. Astronomy really struck a nerve with me, and I became obsessed with it".
Greece's President, Prokopis Pavlopoulos congratulated the Greek scientist, on Thursday, by telephone…/IBNA
Photo: Vicky Kalogera, winner of the 2018 Dannie Heineman Prize for Astrophysics / Jim Prisching