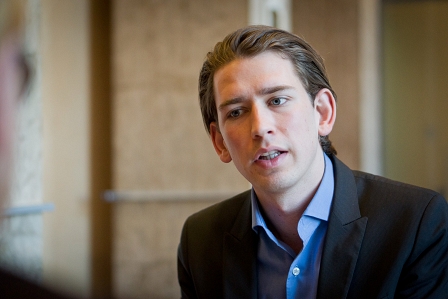 Review Hari Stefanatos
Aleksandar Sapic was deposed from the position of the vice-president of the Democratic Party, in Serbia, after placing an offensive message regarding the youngest Austrian Minister Sebastian Kurz on his Twitter account.
The twit was as follows: "When the head of Austrian diplomacy Sebastian Kurz comes to a country of our region, headlines could be a bit unpleasant when they need to write that someone has received him".
In most Balkan languages Sebastian's Kurz's surname could sound as a crud word for penis.
Something similar happened in Croatia, however, when the Minister of Foreign Affairs met with Sebastian Kruz, resulting in the video report from television channel RTL becoming a smashing hit.
(Source CroatianTimes)