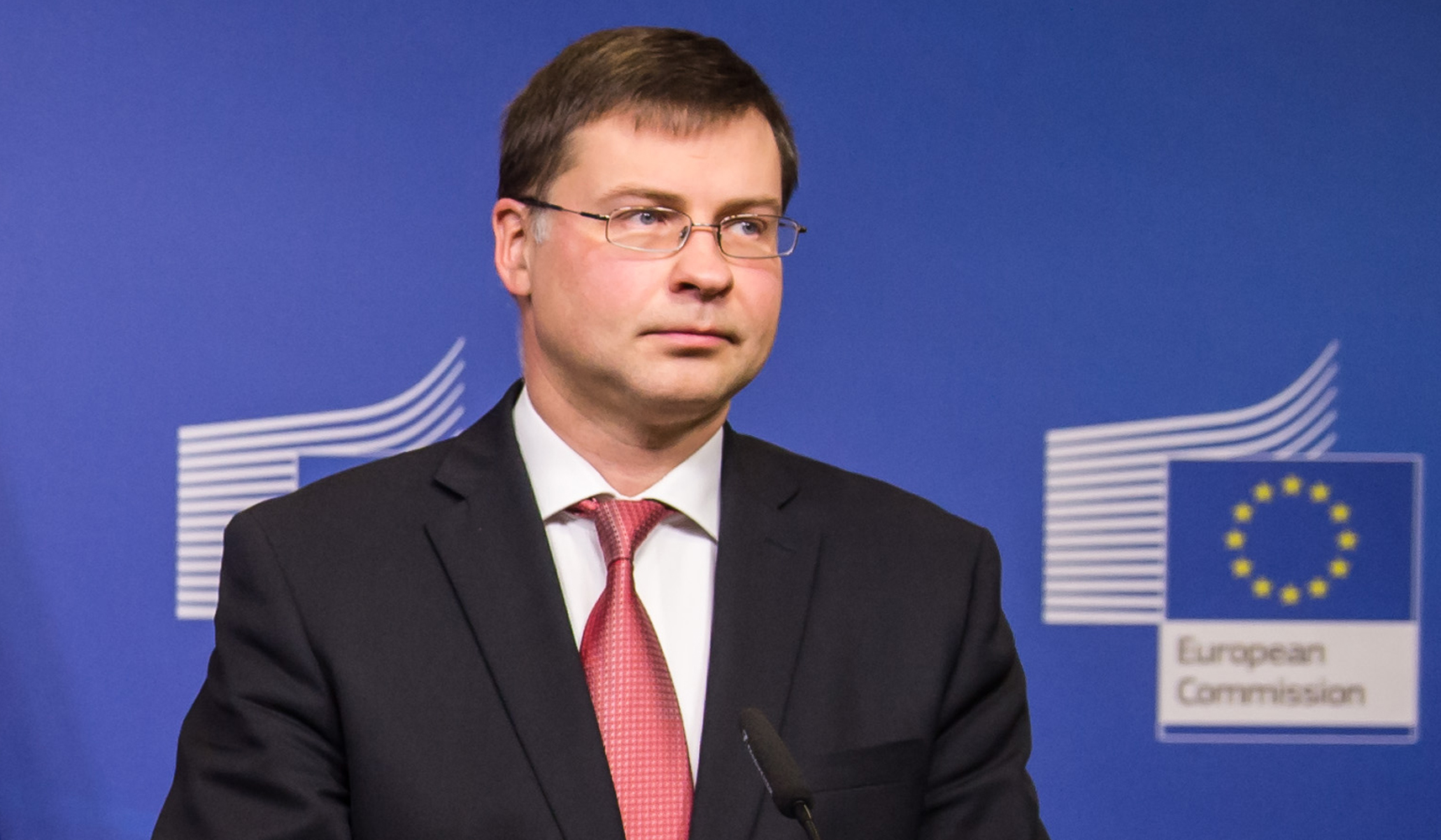 Athens, June 10, 2015/ Independent Balkan News Agency
By Spiros Sideris
Vice President of the European Commission, Valdis Dombrovskis does not rule out the possibility of an agreement between the Greek government and lenders in the coming days, indicating, however, that there is a need for more political will on the part of the Greek authorities, "less manoeuvres and more substantial work".
In a press conference at the European parliament in Strasbourg, Dombovskis estimated that Greece and its institutions can "in the coming days" come to an agreement on the reforms, which would allow the disbursement of the remaining loan tranche. "It is possible to reach an agreement in the next few days (…) but we need above all political will on the part of the Greek authorities, fewer takticisms and maneuvers, and more substantial eork", he argued.
In the last few hours there is an intensification of consultations in Brussels after the two complementary proposals tabled by the government to the institutions, with alternative proposals to cover the financial deviations and the financing gap for 2015 and 2016. In these proposals there are changes to the targets for primary surpluses and VAT, but the issue of debt reduction is also clearly stated.
"During the last few days there has been intensive technical work, therefore it is likely to proceed", Dombrovskis said. A new experts meeting took place Tuesday afternoon in the Brussels Group.
"What is important in the next few days, or even tomorrow, is to reach an agreement on the primary fiscal surplus (of Greece), and the measures to achieve that. There is talk for VAT, pensions", added the vice president of the European Commission.
Pappas: "We demand a clear and written answer from the European Commission"
"No response has taken Athens by the European Commission on a new proposal that the Greek side has submitted to the institutions," he said Tuesday afternoon the State Minister Nikos Pappas.
In his post on Facebook, Pappas asks the European Commission for a "clear and written answer".
"We cannot open a dialogue with leaks", he adds.
Earlier, EU officials, sited by the Reuters, described the greek proposal as inadequate.
"What was tabled is not sufficient to move the process forward", said one official. "It is not sufficient and is not accepted by the Member States", said another, according to the news agency.
However, the representative of Jean-Claude Juncker, Margaritis Schinas, said that "the European Commission examines the Greek proposal and "other EU officials do not speak on behalf of the European Commission".
"The European Commission categorically denies anonymous "circles" who, by playing dirty, rushed to bury the greek proposal. Persistence for a solution", commented via Twitter the SYRIZA MEP Dimitris Papadimoulis.