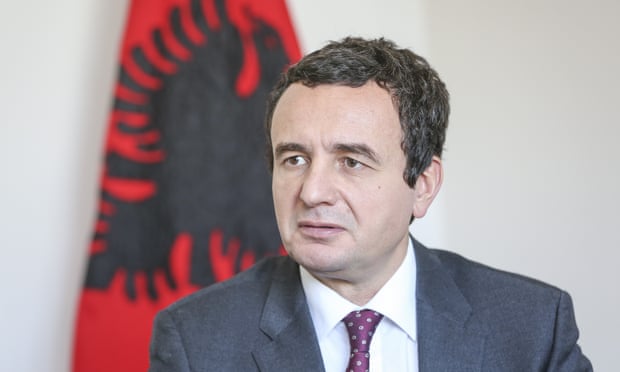 Kosovo's biggest party after the last election – The Vetevendosje, has nominated Monday their leader Albin Kurti for prime minister of Kosovo, marking an additional step towards the formation of a government, more than three months after early elections held.
In a letter, the Vetevendosje secretary general has addressed President Hashim Thaci, proposing Kurti as a candidate to form the new government. According to the Constitution of Kosovo, the deadline for the formation of the new government expires in 15 days.
Albin Kurti has clarified in a video recording that Vetevendosje has submitted a letter on the mandate decision to form the Kosovo Government without reaching an agreement with the Democratic League of Kosovo.
The nomination of Kurti for prime minister comes amidst talks between the Vetevendosje, as winner of elections, with the second-ranked Democratic League of Kosovo (LDK) to form a coalition.
The Vetevendosje despite winning October's elections lacks the required majority in Parliament to form a Government.
Their leader and candidate for prime minister Albin Kurti has been in consultations with the LDK chairman Isa Mustafa over the last three months, but no deal was reached on the formation of a coalition government.
The Vetevendosje's nomination comes after Kosovo president called on Kurti on Sunday to either accept or reject his decree to form a Government./ibna