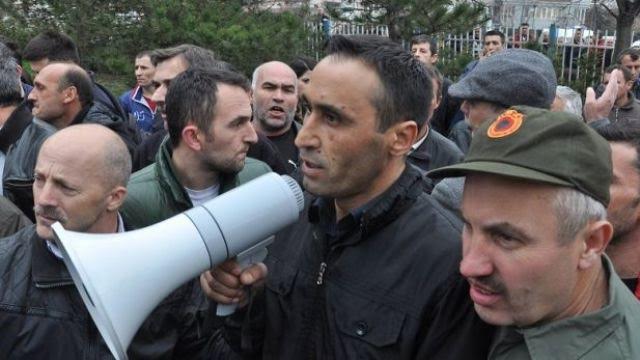 Pristina, 14 July 2016/Independent Balkan News Agency
By Muamer Mellova
Former army men of the Kosovo Liberation Army, who have been granted the status of the war veteran, request from the government to pay the pensions that it promised it would pay them.
The veterans warned today that they would block all the doors of the main institutions of the state in Pristina.
They also threaten the government with new protests, by saying that former army soldiers of KLA will participate in it.
This movement follows the declaration made by the government of Kosovo that it can only pay a few months worth of pensions. Meanwhile, the government has been criticized by the International Monetary Fund and it has declared that it is against the payment of the pensions for veterans. IMF believes that the budget may be threatened by the payment.
"Next year, it will be difficult to keep the budget within the fiscal limits, if nothing is done", says the head of IMF for Kosovo, Ruud Vermeulen.
The government is in a dilemma which is not being received. "We're in a phase where we're risking the agreement with the IMF. We still don't know what solution must be found in order to overcome this issue. The latest figures show that there are 46 thousand 230 veterans. This exceeds our provisions for payment of pensions", says the minister of Finance, Avdullah Hoti.
The head of the veterans of Kosovo, Smajl Elezaj says that the government is obliged to respect the law and he demands from it to continue the payment for the veterans. Meanwhile, he says that it is not true that 46230 have been granted former soldier of KLA pension.
According to him, many of them are employed, many others work abroad and under these circumstances, they are not benefiting any pension.
Elezaj warns that even legally, it is impossible for the government to annul the pensions. "The government has no executive powers to take such decision. The law has been ratified by the Parliament of Kosovo".
Mr. Elezaj also has a message for government officials: "They must find the necessary sources to pay the pensions. I don't think that they would want to deal with the veterans". /balkaneu.com/