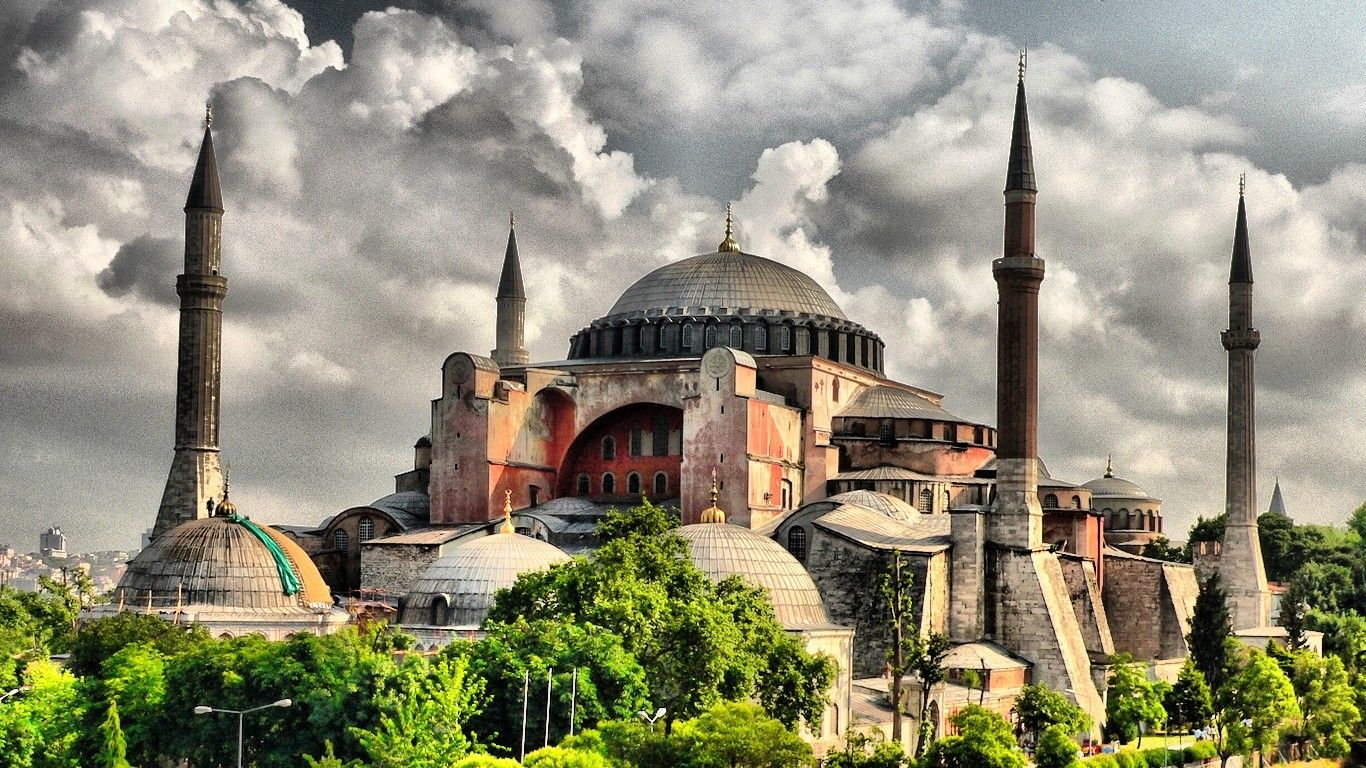 Istanbul, June 7, 2016/Independent Balkan News Agency
By Manolis Kostidis
The state television will broadcast a daily programme from inside Hagia Sophia
Imam read verses of the Koran in the Hagia Sophia in the (month of fasting for Muslims) show of the state television network TRT Diyanet devoted to the Ramadan.
This ceremony took place on the occasion of the morning prayer of the Muslims before the start of the fasting, in the presence of the Director of Turkish Religious Affairs.
The move has caused concern regarding the intentions of the Turkish government, however this is not the first time.
The first time verses from the Koran were heard in the Hagia Sophia was on April 12, 2015, on the occasion of the exhibition entitled "The Love of the Prophet" inside the Hagia Sophia, were verses from the Koran had also been read in the presence of officials.
This particular television programme during the Ramadan period has been broadcasted since 2011.
However, there has been no collective prayer inside the Hagia Sophia as was the demand of thousands of Muslims who had gathered on May 28 outside its premises and while praying were asking to be turned into a mosque!
The director of religious affairs Mehmet Gormez said that he got special permission from the Turkish Ministry of Culture and said he "felt great pleasure to make the first suhur (morning prayer announcement) in Hagia Sophia.
"This is a place that has created so many scientists, philologists and great personalities".
The Hagia Sophia since 1934, by decision of the founder of the Turkish republic Kemal Ataturk has been operating as a museum, but in recent years part of Turkey's Islamists express the desire to function as a mosque.
The state television programme will be screened daily at 2.00 in the morning for 30 days.
The broadcast according to the website of the Turkish newspaper will include prayers, readings of the Koran and discussions on "the brotherhood in Islam, justice, solidarity and charity"…
In 2014 Islamists had asked from Recep Tayyip Erdogan to turn Hagia Sophia into a Mosque, with him replying: "there are enough mosques that are empty, when they are full then we will see".