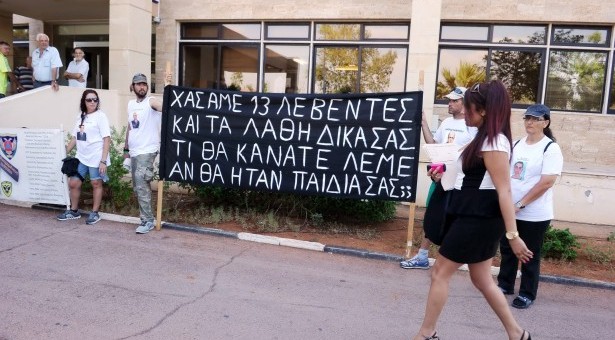 By Christos T. Panagopoulos
Larnaca's Criminal Court is going to give its verdict later on Tuesday about the six indictees involved in the tragedy at the "Evaggelos Florakis" Naval Base in Mari, which claimed the lives of 13 individuals on July 11th 2011, after a bulk munitions cargo had exploded.
Police forces have already blockaded the perimeter around the courthouse, in order to prevent violent protests and potential disorder. Cyprus Chief Prosecutor, Petros Klirides, called everyone to hear the final verdict, urging people not to overreact.
Criminal Court's decision will define whether private prosecutions against former President of the Cypriot Republic, Dimitris Christofias, will be raised.
The six individual who are accused of Mari's tragedy are former Foreign Minister, Markos Kiprianou, former Minister of Defence, Kostas Papakostas, Vice Chief of the National Guard, Savvas Argirou, Chief of the Fire Department, Andreas Nikolaou, Vice Chief of the Fire Department, Pambos Haralambous and Vice Commander of the Emergency Services (EMAK), Andreas Loizides.
Source: Sigmalive