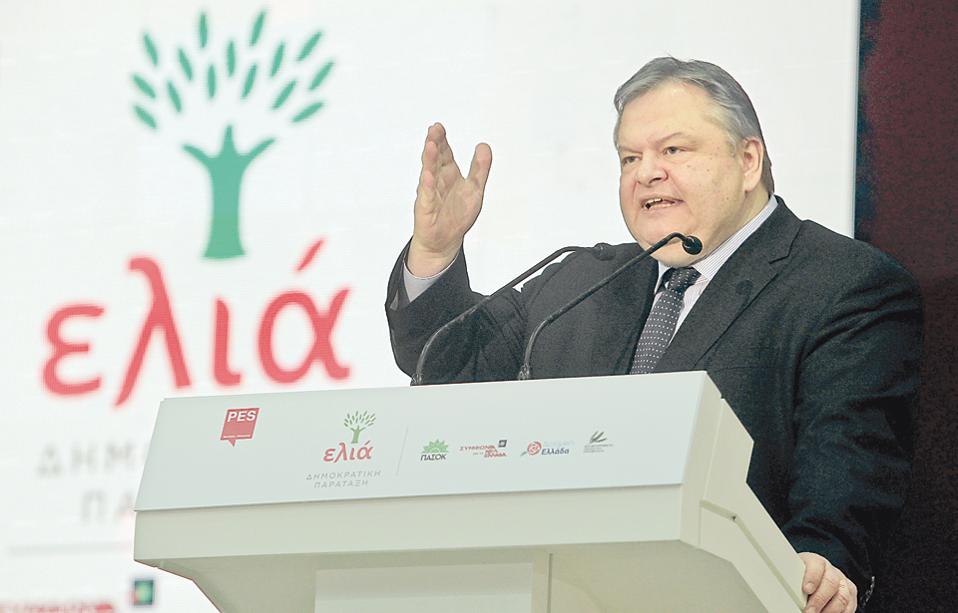 Review Hari Stefanatos
After what was said regarding the withdrawal of PASOK from the ruling coalition with New Democracy, if "Elia's" rates in the coming elections are low, the deputy prime minister Evaggelos Venizelos said during an interview that he will not hesitate to withdraw his support to prime minister Antonis Samaras.
Speaking to the television network Alpha, Venizelos said that if "Elia" "sinks" in the coming elections, he will go directly to the President of the Republic.
"If PASOK's MPs cannot endure, will there be a government? I will tell Mr Samaras, I will tell the President of the Republic. Because now the nation must reunite and everyone must assume their responsibilities. Now the nation is divided on an artificial base, outdated and dangerous. We are victims for adopting hard policies with political cost, while others are anti-memorandum, relaxed. Why is it that PASOK is weighted historically with the burden for the current situation of the country? Why is this (burden) not shared with all the parties that have governed?", he said.
"I'm not talking about rates. If PASOK's MPs cannot endure any longer, if PASOK's MPs say that we cannot vote any more, because I have no support, no prospects, no moral right to do so, will there be a government?", he wondered, leaving open the possibility for rapid political developments after May 25.
(Source: Imerisia)