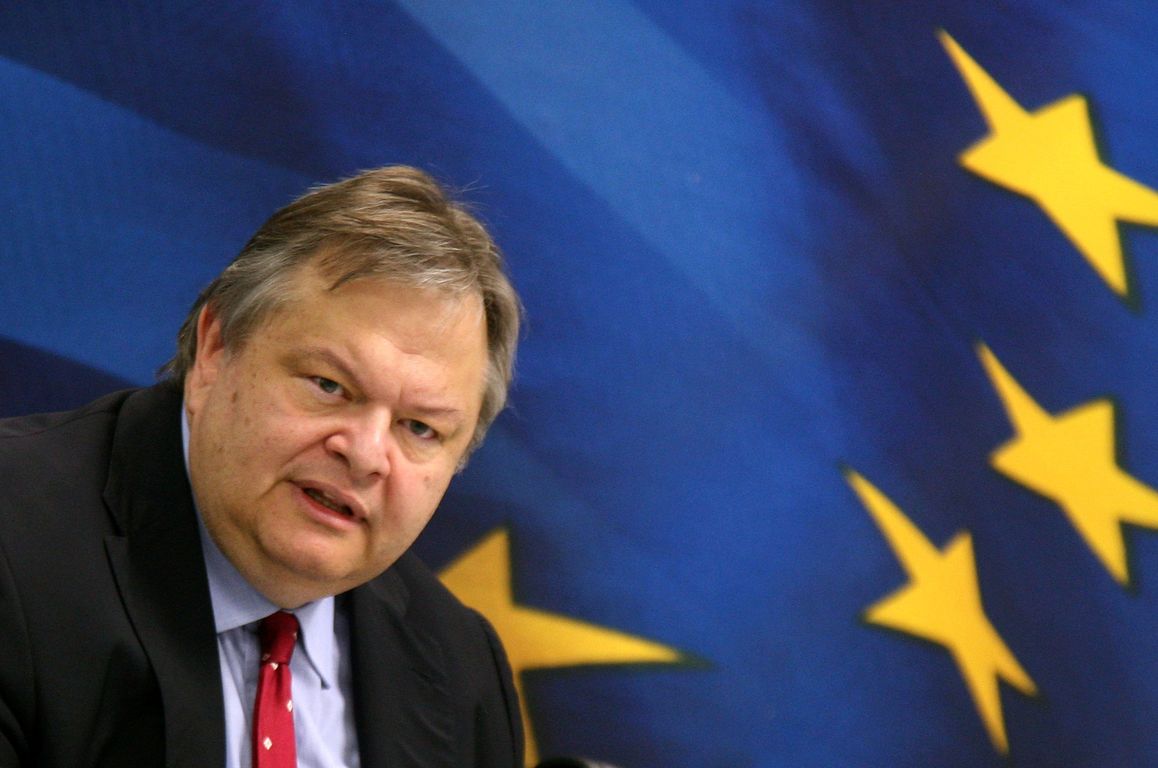 By Lefteris Yallouros – Athens
Greek Foreign Minister Evangelos Venizelos presented the Greek EU presidency's priorities regarding Western Balkans accession progress in EU, in Vienna on Tuesday at the Conference on the Western Balkans organized by the Austrian Foreign Ministry on the occasion of the First World War Commemoration.
One of the main pledges of the Greek Presidency of the Council of the European Union was to contribute to the European integration of the Western Balkans, promoting transport and energy infrastructure.
In a joint press conference with the Foreign Minister of Austria Sebastian Kurz and of Italy Federica Mongherini, Venizelos said the conference was "proof of our shared longstanding commitment to the European perspective of Western Balkans".
Foreign Ministers from ten Balkan states, EU enlargement commissioner Stefan Fule and the Vice President of the World Bank Laura Tuck were also present.
"The Greek Presidency has focused on the management of the individual dossiers of candidates and potential candidates in the region. I had the opportunity, this past February, during my trip to Western Balkans, to discuss all these issues in depth with the leaderships of Montenegro, Serbia, Albania, Kosovo, the former Yugoslav Republic of Macedonia, and Bosnia and Herzegovina", E. Venizelos said.
As enlargement of the EU appears to have stalled for some Balkan states and moved forward at a faster pace for others, political factors have played their part in the formation of two tiers; Serbia, Montenegro and Albania are taking the lead, while FYROM, Bosnia and Herzegovina and Kosovo are lagging behind.
The Greek Foreign Minister made special reference to Albania, stressing that "the Greek national position was very positive and very creative, from the very beginning, for granting candidate status to Albania as of this past December, at the General Affairs Council on enlargement. And we hope that at this month's upcoming General Affairs Council we will have the opportunity to decide on the granting of candidate status for Albania. This is something very important to us".
The EU enlargement process has been overshadowed in recent years due to the economic crisis in the Eurozone. However, as EU states make strides towards exiting the crisis and returning to growth, the Union turns its attention again to attention to the issues of the Western Balkans and specific challenges – notably in the fields of rule of law, protection of fundamental rights, regional cooperation, good neighbourly relations, and economic governance; these "are vital steps towards better focusing and managing our collective efforts"Venizelos pointed out in order to "preserve the internal equilibrium of our enlargement policy, and also of our neighbourhood policy, as the European Union".