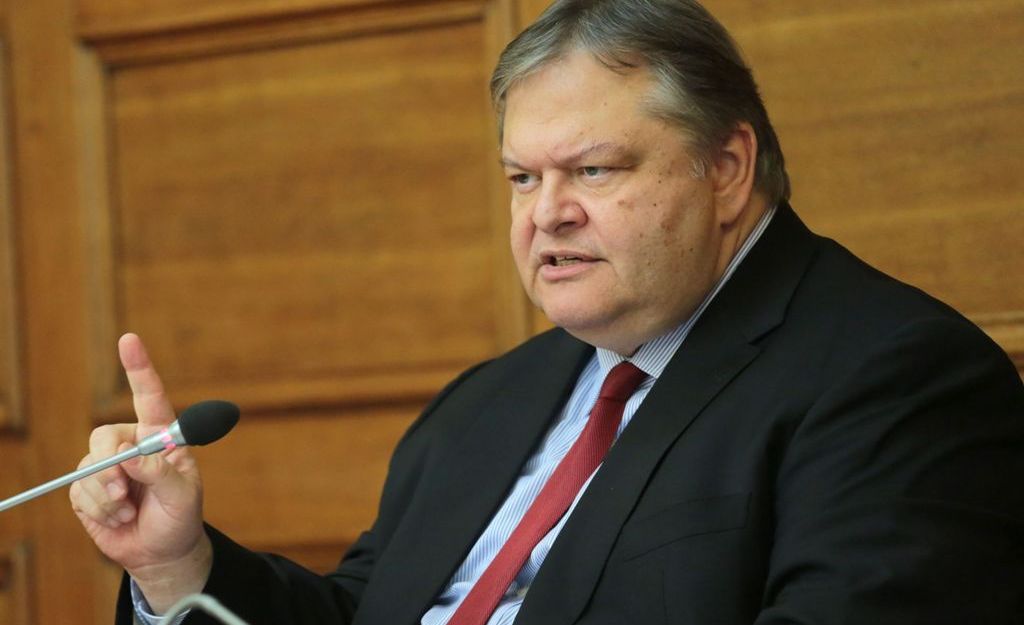 By Spiros Sideris – Athens
The assessment that there is no need for a meeting of the Council of Political Leaders, as has been requested separately by the presidents of SYRIZA, the Democratic Left and the Independent Greeks, expressed the Greek Deputy Prime Minister and Foreign Minister Evangelos Venizelos.
Asked on the matter, Venizelos referred to the proposal for the convergence of the Council on national issues, stating that on the occasion of his forthcoming visit to Nicosia and Cairo that "there is no national risk, there is no decision we have to take on a national issue. Turkey must stop the violation of the International Law and respect the sovereign rights of the Republic of Cyprus".
In fact, he referred to the meeting of the Foreign Policy Council, which is scheduled for Monday, saying it would be a very good update and that "if the party leaders want further information from the Foreign Ministry, they are welcome -I have told this to everybody- to come and gain an in depth information of necessary issues, to know what is happening, to find out from me what has happened, what is happening, so that afterwards we can have a substantive political debate for the country. Let us therefore have temper, rhythm and accountability".
Venizelos placed particular weight to their presence on Tuesday to the Standing Committee on Foreign Affairs, "where we will have a public discussion, but also a discussion behind closed doors. I believe that the second phase, the phase of the rejoinder and the answers, will give us the opportunity to say things that do not need to be said publicly".
He also rejected the possibility of convening the Board on economic issues, as requested by Alexis Tsipras and Fotis Kouvelis.
"I see no intension for a consensus on anything. One asks election before the negotiation, the other does not accept any agreement on  definition. Let's agree on the minimal, which are the national consensus on foreign policy, security and defence, respect for the regulatory and unifying role of the President of the Republic and to learn what is valid by the relevant institutions before asking general policy debates on the most sensitive issues, such as the foreign policy issues", Venizelos said.
Finally, asked for the EEZ, Venizelos said that for the Greek EEZ and the continental shelf, in recent years there is a law that the country did not have; that is the law 4001/2011 on the outer limits of the continental shelf and the EEZ,. We have brought this law to the UN and we have issued surveys in the Ionian and south of Crete. "These are the facts, these are significant developments".