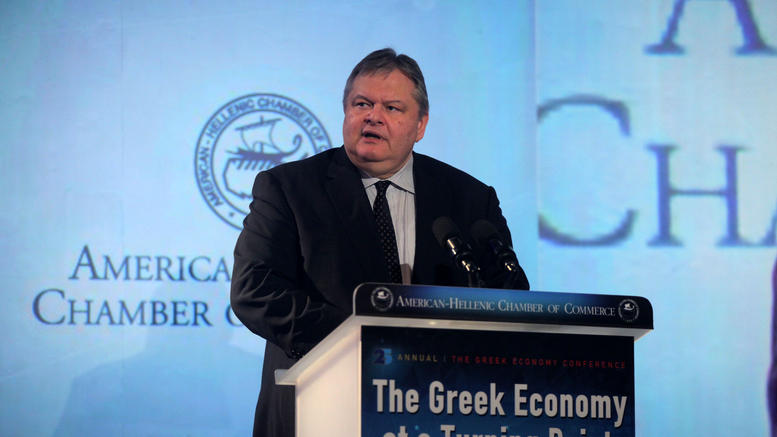 Athens, December 2, 2014 / Independent Balkan News Agency
By Spiros Sideris
"We are just a step away from completing a very hard, arduous dual negotiation for the completion of the current program and the turning of the page, the new situation for the country", said Deputy Prime Minister and president of PASOK, Evangelos Venizelos, speaking in the Congress of the Greek-American Chamber of Commerce on "The time of the Greek economy".
Venizelos stressed that "the country should not and will be engaged again on fiscal austerity measures, incomes, wages and pensions will not be affected". He said that "the law that is being applied, because pertinent to the insurance system, needs minor improvements or additions, and as a result the climate of panic that some seek to cultivate is completely unfounded and irrelevant to the philosophy of the negotiations".
He stressed that "just because we will not give in to measures that function in a way that is detrimental to the prospects of the real economy and in particular for society, we have not agreed and the negotiation is extended". "The negotiation is extended because we want a clear and agreed framework for how the program ends, but also for what will be as a shield that protects the country after January 1", he added.
The objective of the government, he stressed, is to complete the procedures as soon as possible. The aim is for this to happen until the next meeting of Eurogoup, and in any event to have been completed before there are any needs "and in any case it will be completed before the start of the electoral procedure of the President of the Republic".