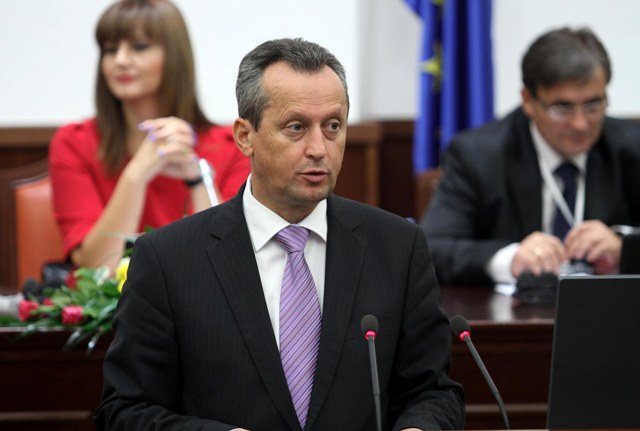 Former speaker of parliament, Trajko Veljanovski, who called the first constitution parliament session, said that he was convinced that VMRO-DPMNE and BDI would form the new government.
"I am convinced that until 29 January, all pending issues will be solved and the government will be formed", said former speaker of parliament, Veljanovski.
In a televised interview given last night, he said that compromise will be reached on all important issues, but according to him, all demands must respect the Constitution.
Veljanovski has also commented the platform of the Albanian parties, saying that this document has been prepared by other countries.
Instead of improving the political situation, this document complicated them even more", said Veljanovski.
According to him, VMRO-DPMNE will not allow for the Constitution to be changed and for the mandate of the Special Prosecution to continue. /balkaneu.com/