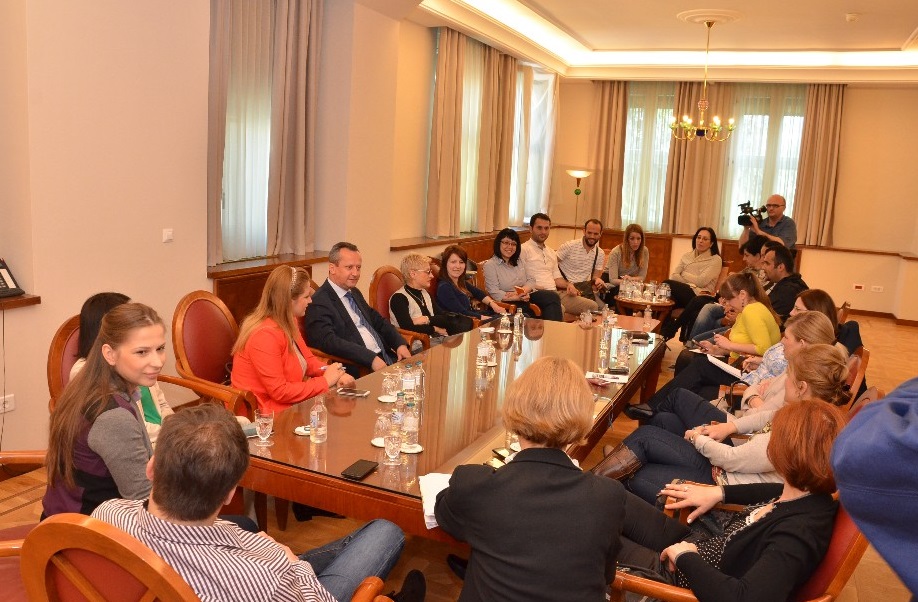 Skopje, May 14, 2014/Independent Balkan News Agency
By Naser Pajaziti
Speaker of the parliament of the former Yugoslav Republic of Macedonia, Trajko Veljanovski has called on Macedonian opposition MPs to stop their boycott and occupy their seats in the legislative institution.
Veljanovski was elected last week for a third term in office. Today he appealed and stressed that he will do everything within his power to convince the opposition to return in parliament.
"I truly expect opposition MPs to return. I don't want to be a speaker of parliament like the one in the time when social democrats led. I will do everything within my power for the opposition to return to parliament. I once again launch a public appeal for institutional dialogue in order to overcome problems", declared Veljanovski in the first meeting that he had with journalists and media representatives in Skopje.
He said that until May 26, he will decide the first parliamentary session, which is expected to elect the vice speakers and heads of parliamentary committees.
"One of the vice speakers who will be elected, will be from the largest opposition party, Macedonian Social Democratic League (LSDM)", declared the speaker of parliament.
But, the LSDM led opposition has ignored Veljanovski's declarations. LSDM has made it clear that it has decided not to recognize this parliament. LSDM has confirmed that all opposition MPs have given up on their mandates. This party says that it will conduct its political battle outside institutions. The Macedonian opposition won 34 seats in the 123 seat parliament during the April 27 election. /ibna/