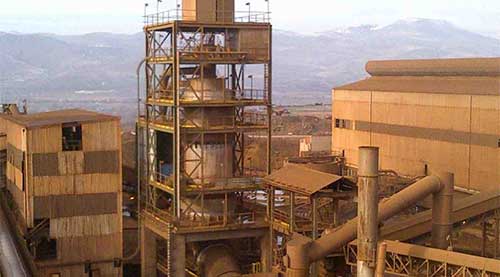 The Supreme Court of fYROMacedonia has decided that the court of the city of Veles is the one to decide whether the FENI ferro-nickel plant should be placed under a special liquidation status.
Last Monday, Veles's District Court postponed the decision to include the FENI ferro-nickel plant under special liquidation following a request by the alleged new owner of the company, Enekod, which asked the case to be examined by the Skopje Court of First Instance and not by the Veles city court (place of the main interests of the debtor-FENI) citing "economic reasons" (less distances).
FENI's subjection in a liquidation status has been requested by three creditors of the company, Komercijalna Banka, Silk Road (formerly Alpha Bank) and Stopanska Banka. These three banks are requesting that FENI be placed under a special liquidation procedure as soon as possible in order for it to continue its operation and reorganize itself with the ultimate aim of finding a reputable investor who will take over the debts and obligations of the company towards the employees, banks, and other creditors.
FENI's debts amount to EUR 60 million, of which EUR 40 million is to the banks.
Representatives of creditor banks have voiced doubts about Enekod's ability to take over and serve FENI's debts, while according to information, a large French company has expressed interest in taking over FENI./IBNA