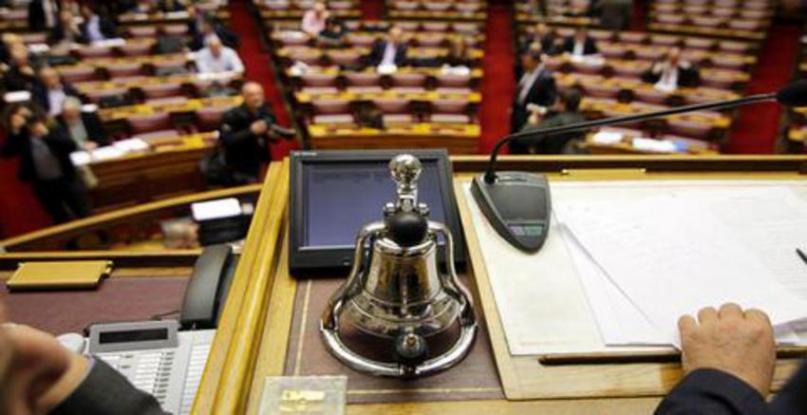 Piše: Spiros Rapanakis 
Sa 153 glasa "za", očekuje se da će grčki Parlament sutra odobriti pristupni protokol Severne Makedonije NATO-u. Kao što je postalo očigledno sa današnjeg sastanka Odbora za spoljne poslove i odbranu, oni koji su podržali Prespanski sporazum takođe će glasati za pristupanje NATO-u, uključujući i poslanike To Potamija i nezavisnog poslanika Thanasis Theoharopoulosa, bivšeg člana KINAL-a, koji je je izbrisan iz članstva zbog svog stava u glasanju o Sporazumu.
Protiv pristupanja Severne Makedonije NATO-u stoje glavna opoziciona stranka Nova demokratija i Pokret za promjene (KINAL), ponavljajući da je to štetan sporazum, osudivši Zorana Zaeva što nije pokazao znakove da ga zaustavi. U stvari, izvestilac KINAL-a je naveo izjavu Zaeva: "Dovedimo Evropu u Makedoniju".
Kammenos govori o neustavnosti
U međuvremenu, šef ANEL-a i bivši vladin partner predstavit će žalbu zbog  neustavnosti pre otvaranja plenarne sednice. Zaista, danas je pokrenuo pitanje ratifikacije protokola sa 180 glasova, tvrdeći da se to pitanje odnosi na ustupanje suverenih prava Grčke. Kammenosov predlog je odbijen od strane zamenika ministra inostranih poslova Giorgosa Katrougalosa a istovremeno je SIRIZA obavestila da će tražiti poimenično glasanje za odobrenje sporazuma od strane Komisije.
SYRIZA optužuje potpredsjednika Nove demokratije za ozbiljnu institucionalnu grešku
Kao prethodnik kontroverze koja će uslediti sutra, u televizijskoj izjavi, potpredsjednik Nove demokracije Adonis Georgiadis izjavio je da neće priznati "Severnu Makedoniju" pod njenim ustavnim imenom. SIRIZA govori o "ozbiljnoj institucionalnoj grešci". "Da li razumeju implikacije za spoljnu politiku zemlje? Razumete li opasnosti koje bi mogle da postoje za našu zemlju na drugim otvorenim frontovima?", čudi se SYRIZA, obraćajući se predsedniku Nove demokratije./IBNA