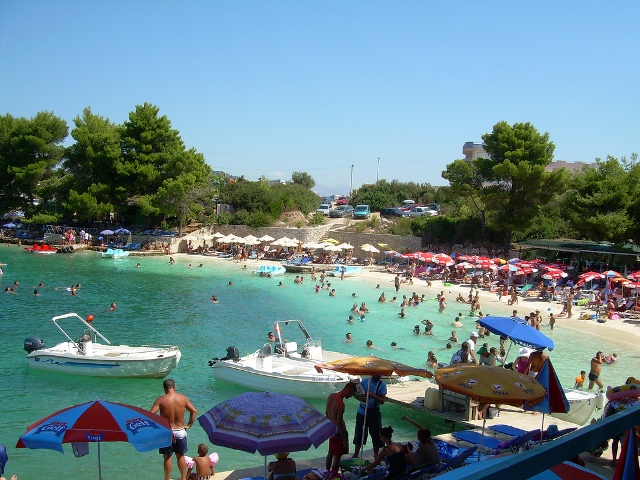 Tirana, 6 May 2015/Independent Balkan News Agency
For the first time during these years, there will be a reduction of Value Added Tax (VAT) for particular business categories. The Albanian government has decided to reduce VAT for the sector of tourism by half, from 20% to 10%.
Ministry of Economy and Tourism is hoping to provide a fresh momentum to tourism through this reduction, which comes as part of a package of measures which will be passed in parliament these days.
Meanwhile, finance experts say that this reduction will also be beneficial for the state, because it will affect the formalization of businesses involved in the sector of tourism, which in most part are in chaos.
New government measures
For at least a decade, VAT has remained unchanged at 20% for all sectors of economy in the country.
In contrast to neighbors, Albania applies a 20% VAT on luxury products, daily products, food, etc.
Many people see this as a handicap. Therefore, when the left wing was in opposition, it promised a reduction of VAT from 20% to 6% on electric energy. Up until now, this promise has not been delivered.
But the reduction of VAT for tourism by half is considered as a positive step.
VAT is currently at 20%, while the countries of the region apply a VAT ranging from 6% to 10%. Meanwhile, the European Commission directive stresses that it must not be more than 15%.
Minister of Economy and Tourism, Arben Ahmetaj says that these novelties aim at reducing informality and to increase the quality of services.
Chaos in the tourist sector
Albania has a long coastline which includes more than half of the country. There are also other attractive areas for tourists such as rivers, lakes and mountains.
The state has left all these areas at the mercy of fate. The central and local government have given temporary construction permits for tourist facilities on the coast.
At the same time, lots of multi story buildings have been constructed without a permit very close to the sea.
All of these have an aim, to sell tourist services. In fact, many hotels and hostels have been opened, but in the majority of cases, their standards are very low, while prices are high.
Besides this, the majority of tourist businesses are not part of the taxation system. Hotels too. The new measures that the Albanian government is preparing may be positive for the state's finances, but it's also important for Albanians and foreign tourists to find acceptable standards in order to justify their investments in money, time and commitment by choosing to spend their holidays in Albania. /ibna/