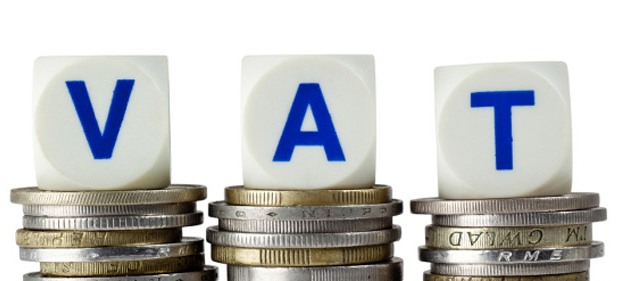 IBNA Special Report
In Albania, the government has decided to change the law on Value Added Tax (VAT). The government cabinet has worked a lot on this and the new bill has been presented in the past few days
Tirana, April 30, 2014/ Independent Balkan News Agency
Education exempted from VAT again
All educational levels in Albania will not pay VAT even in the future. The bill doesn't foresee changes for elementary schools, high schools and non public schools.
According to the Ministry of Finance, what will be exempted from this tax is school and university teaching based on the specific laws and school or university teaching by teachers on their account.
In the debate that preceded the bill, owners of educational institutions had declared that the inclusion of education in the VAT scheme was unfair. According to them, education is different from typical businesses, because this is a social service which helps in the development of society.
Media will pay VAT
Under the new law, adverts broadcasted on electronic media and published on printed media are not exempted from VAT. The government is hoping that the introduction of VAT on media ads will regulate the advertising market and will formalize it even more.
Media itself will continue to be exempted from VAT. "Except for adverts, supplies of printing houses, newspapers, magazines and books are exempted from VAT", says the new law drafted by the Ministry of Finance.
Health services and medications
Under the new law, VAT on medications will go down by half. In fact, this cut has started as of January this year, through a government Guideline, but as of January 1, 2015, it will also be incorporated into the new law. Under the  new law, supply of medications and health services by health public and private institutions is excluded from VAT.
The operations exempted under this law are: health services and supply of goods and services closely related to them, carried out by public  or private health institutions, but private ones must offer the service in comparable social conditions with public ones in order to benefit from the exemption.
Meanwhile, exempted from VAT will also be doctor services in the framework of their practice, licensed by the health competent authority, dentist services and dental laboratory technicians in the framework of their practice, supply of organs, blood, human milk, services and goods that relate to social aid, protection of children, young people, supply of sport services, cultural services when these services are carried out by organizations for non profiting purposes and at prices that if not approved by respective institutions, are uncompetitive. The price must be 50% lower than the market price, in order to be an uncompetitive price compared to VAT subjects and in order not to lead to a profit.
Other exemptions are lifted
The exemption for the supply of iron and cement to companies building power stations, which based on the respective agreement, use them as raw material for the construction, is also lifted.
Meanwhile, VAT exemptions have also been lifted for supplies and services destined for the realization of research and development of hydrocarbon operations, carried out by contractors or subcontractors who work for the realization of these phases and the supply of goods that contractors make to each other or subcontractors for their contractors. The draft removes double VAT taxation for transactions between Albanian and foreign businesses and facilitates procedures for companies.
Besides technical clarifications, the draft also aims to increase formalization in the sector of agriculture, by issuing every farmer with a special social security number which will make the VAT refund scheme in agriculture functional.
Cani defends the draft
Minister of Finance, Shkelqim Cani says that once this bill is passed, it will be effective as of January 1, 2015.
This bill will abrogate the current law on Value Added tax and the other respective bylaws.
Cani says that the bill that has been drafted is based on European Union directives.
He says that the business sector has intensively taken part in the drafting of this bill.
VAT is the main part of tax revenues. Cani explains the causes for these big changes: "The aim of these changes is to adapt to the best standards and practices of the European Union in particular, because our aspiration is to be part of the union as soon as possible".
The institution that will implement this law is the Ministry of Finance and General Directorate of Taxation, while the General Directorate of Customs is responsible for evaluating, charging, demanding and collecting VAT on imports, exports and in relation to other customs regimes falling under this law. /ibna/