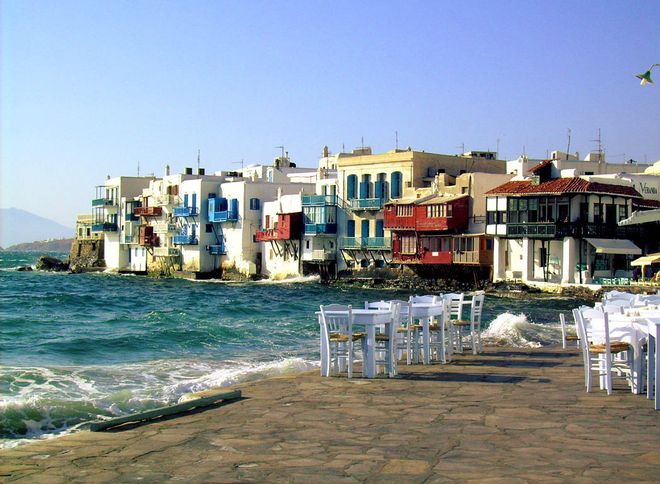 Athens, September 30, 2015/Independent Balkan News Agency
By Zacharias Petrou
The Greek government is set to scrap reduced value added tax (VAT) rates on Oct. 1 on six of the country's most popular islands. The measure is aimed at boosting public revenue and was agreed with its international lenders.
"It is clear that this development is a political necessity (and not a choice) which derives from the agreement with the institutions, and is a basic step to proceed with the review and the following steps," the finance ministry said in a statement.
From Thursday, the three VAT rates of 6, 13 and 23 percent will apply on Santorini, Mykonos, Rhodes, Naxos, Paros and Skiathos, as in the rest of the country. More islands are expected to enter the new scheme in June 2016 and in 2017.
The Interior and Economy ministries will publish a joint ministerial decision and some measures will be introduced with the new taxation bill to compensate residents on islands that need it most.
Troika technical experts are scheduled to arrive in Athens as soon as this week to process proposals for income tax legislation.
The government is expected to ask creditors for an extension of a couple of months to draft a new tax bill, so that it does not coincide with tax hikes scheduled for October.
However, the controversial VAT increase on the islands has already sparked a political row in Athens.
Opposition parties attacked the government on Tuesday. PASOK said in an announcement that "the Syriza-ANEL government was the one that proposed the measure in the first place and it now says it wants to renegotiate it".
The Communist Party (KKE) also criticized the measure, saying that it will hurt the working class and small businesses most, while hotel owning groups continue to enjoy tax breaks.
Meanwhile, New Democracy attacked the entire taxation policy the government is expected to implement – as part of its agreed bailout. The conservative main opposition party said in an announcement that over-taxation planned by the Syriza led government will stifle growth and increase unemployment while households will yet again see their income slashed.
Mayors and prefects of Greek islands spoke out against the VAT hike on Tuesday with some even warning they will take legal action at European level to fight the decision. Households, businesses – mostly in the tourism industry – and other stakeholders claim that rising VAT will hurt local economies and deliver a blow to the tourism industry, making businesses less competitive.