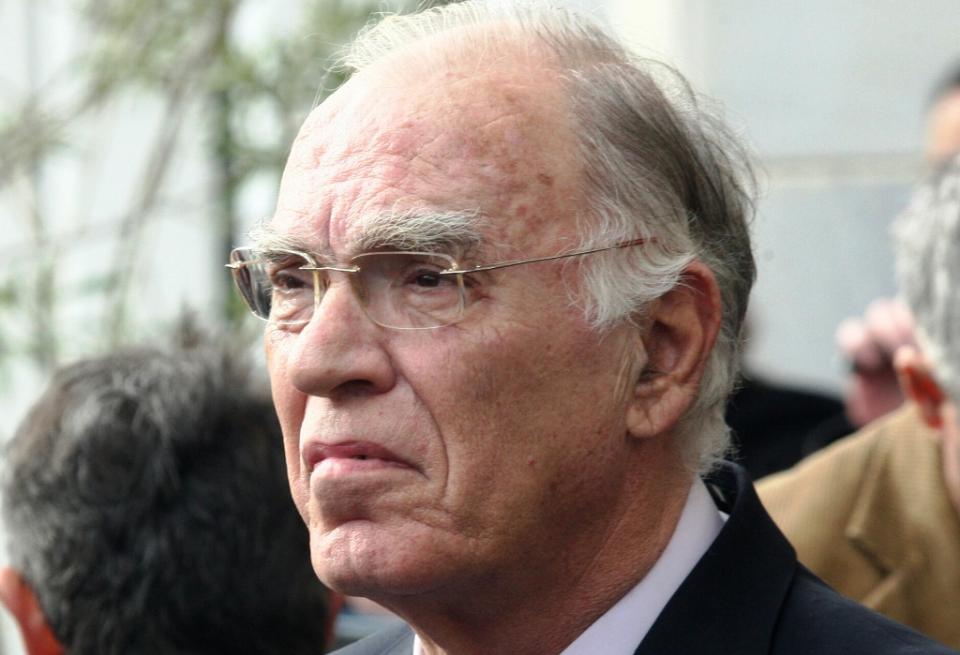 Athens, September 22, 2015/ Independent Balkan News Agency
By Spiros Sideris
Beyond Alexis Tsipras and Panos Kammenos, a big winner of the snap election in Greece is Vasilis Leventis, president of the Union of Centrists, who after 22 years of trying, succeeded for the first time in reaching the election threshold and gaining presence in the Greek parliament.
Leventis was blissful after being able to see the Union of Centrists entering the House. "We held on" was Leventis' first word during his arrival at the offices of his party, in Metaxourgeio.
"Despite the polarisation and the abysmal war, we endured and victory belongs only to the young men and women of the country, they are the 'owners' of this victory", said the president of the Union of Centrists, visibly moved.
The morals of the Union's MPs will be an example and will be the main feature of the following period, he added.
The reforms to be made are very large and "I feel that the coalition Tsipras – Kammenos is inadequate; the mandate of the people is for a government of wider cooperation", he said and added: "It would be wrong on behalf of Mr. Tsipras to assume that he alone with Mr. Kammenos can lift the burden of reforms during the following period", he concluded.
Leventis developed the basic principles of his policy developed in a short interview with Antonis Sroiter. The big winner of the elections of September 20 talked about the stance of his party and the next day in the House, for his relatives, he denounced the pollsters for "dirty games", but also spoke of the identity of his voters, who are mainly young people anxious for their future – but who brought the Union of Centrists for the first time after 25 years to the Greek Parliament.
Vassilis Leventis was born 1951 in Messene. He started his political career in 1974 as a founding father and later MP candidate of PASOK. After 1981, he expressed many disagreements with the party, blaming it for a divergence from its original views. In 1982, he was a candidate for mayor of Pireaus.
In 1984, he founded the first ecological party in Greece, which participated in the European Elections of the same year, gaining only the 0.15% of the vote.
In 1986, he nominated himself for mayor of Athens gaining a 0.57% of the vote.
In the Greek elections of 1989 he was a MP candidate with the New Democracy party, but failed to elect.
In a 1992 congress he decided to found the Union of Centrists, which strove to become "the political continuance of the centrist expression in Greece". Leventis aimed to become part of the legacy of some great politicians of the past, such as Eleftherios Venizelos and George Papandreou, senior. However, until 2015, the party's influence was marginal, with 1.79% of the total vote in the Greek legislative election, January 2015 and no MPs being its highest achievement. In the Greek legislative election, September 2015 the party cleared the 3% hurdle for representation in the Greek Parliament with 9 MPs after it won 186,446 votes (3.43%)