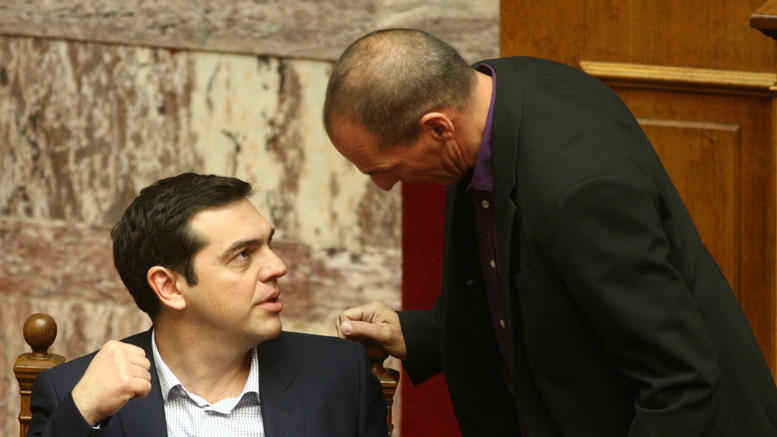 Athens, July 27, 2015/ Independent Balkan News Agency
By Zacharias Petrou
A report in Kathimerini newspaper revealing that former Finance Minister Yanis Varoufakis was planning a parallel banking system has rocked Greece.
The newspaper reports Varoufakis told a group of hedge fund managers during a conference call that he had a top secret plan to raid central bank reserves and hack taxpayer accounts to prepare a return to the drachma. The telephone call took place a week after he left the Finance Ministry.
The former Finance Minister was quoted as saying a small group was working on the plan that entailed copying tax ID numbers and duplicating their passwords in order to issue new PIN numbers for every taxpayer to be used in transactions with the state.
"The prime minister, before we won the election in January, had given me the green light to come up with a Plan B. And I assembled a very able team, a small team as it had to be because that had to be kept completely under wraps for obvious reasons".
"This would have created a parallel banking system, which would have given us some breathing space, while the banks would have been shut due to the ECB's aggressive policy," Varoufakis was quoted as saying.
The former Finance Minister denied ever making such statements.
Deputy finance minister Dimitris Mardas also denied the Greek government had ever examined an organised exit from the euro. "I have repeatedly said that such discussions have never taken place at a government policy level," he told Greek television channel, SKAI.
The revelations, however, have caused great political upheaval in Athens with opposition parties demanding explanations. Main opposition New Democracy along with centrist The River Party ("To Potami") and socialist PASOK all slammed the "plan B" Varoufakis was allegedly secretly plotting. In fact, opposition parties said a public prosecutor should surely intervene now to shed light on the matter.