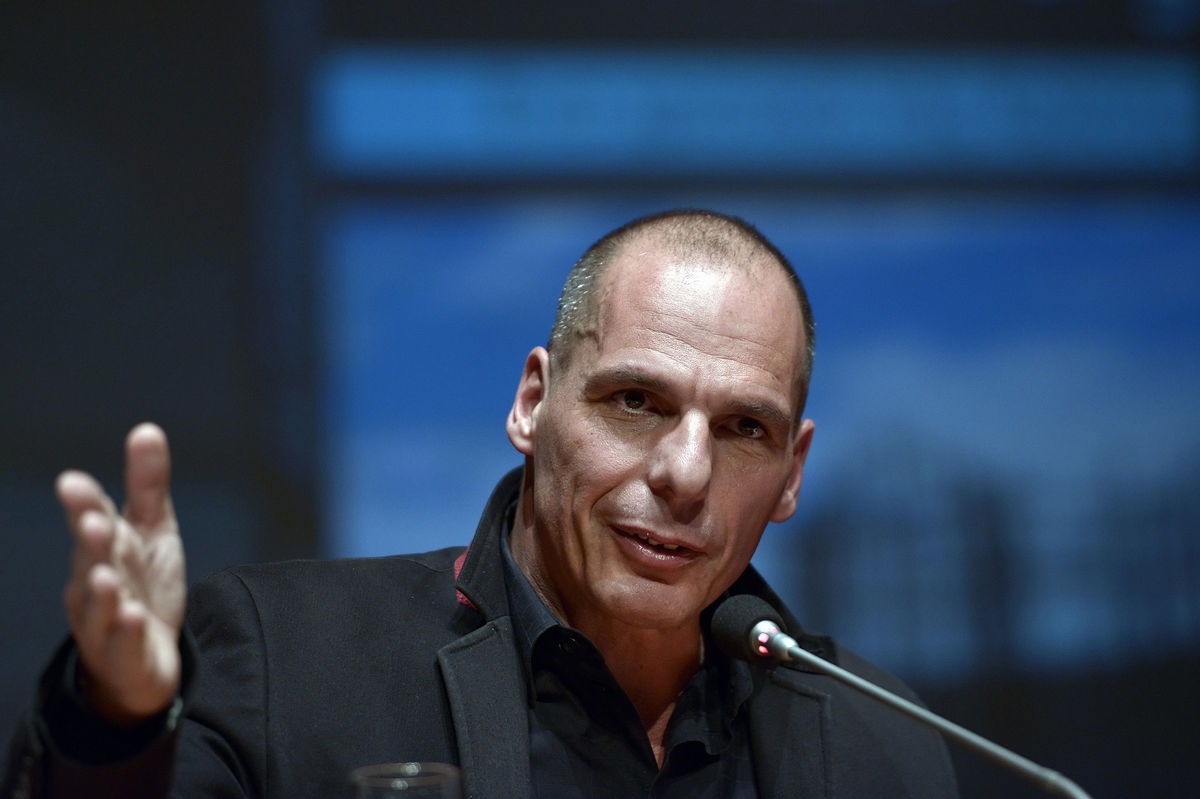 Athens, March 9, 2015/ Independent Balkan News Agency
By Spiros Sideris
Greek Minister of Finance states that he did not leave open the possibility of a referendum on the euro, but "obviously for the content of reforms and fiscal policy", during an interview with the Italian Corriere della Sera.
Gianis Varoufakis underlines that neither said nor did he imply that the referendum would be for the euro, as the Italian newspaper said.
In an interview published Sunday, the Finance Minister was asked what would happen if the proposals of Athens are not accepted by Brussels. Varoufakis did not exclude resorting to a referendum.
Outside the minister's saying, the Italian newspaper interpreted that the referendum would take place for the euro. This was the title of the interview ("No of the EU to the project? Referendum for the euro").
In a statement, the finance ministry says that in the interview Varoufakis stressed "in many ways that the position of Greece in the euro is given and is not in any way part of the negotiation that concerns the reform agenda the government is working in cooperation with partners and institutions".
Expressing "his optimism for the successful completion of the formation process of the final list of reforms before the end of April", the minister continues the statement, was asked by the journalist on what will happen if Europe does not listen to the greek positions and "he replied that Europe listens and knows how to find solutions and reach diligent mutually beneficial agreements".
"And when", continues the statement of the ministry, "the said journalist insisted on a hypothetical question", "yes, but what will you do if all your proposals are rejected?" the Minister replied that, as the Prime Minister has stated, "we are not married to our chairs – if necessary, if we find yourself in front of intransigence, will resort to Greek people either with election or referendum – apparently on the content of reforms and fiscal policy".
The minister stressed the announcement, "neither said nor implied" the "for the euro" which was added by the newspaper.
"This is yellow press of the worst kind which Corriere dela Serra should correct immediately", says the MoF, noting a "general systematic misrepresentation of the statements of Finance Minister from part of the SMEs, in the last few days".
"These distortions, as well as the constant scaremongering for the nonpayment of the obligations of the Greek government's creditors are voluntary or involuntary attempts to undermine the good path in which the consultation of the Greek government with the institutions and their partners' continues, concluding: "In spite of the distortion attempts however, the agreement of the Eurogroup of February 20 is progressing normally and the country is ready to fulfill all repayment obligations on time and in full".