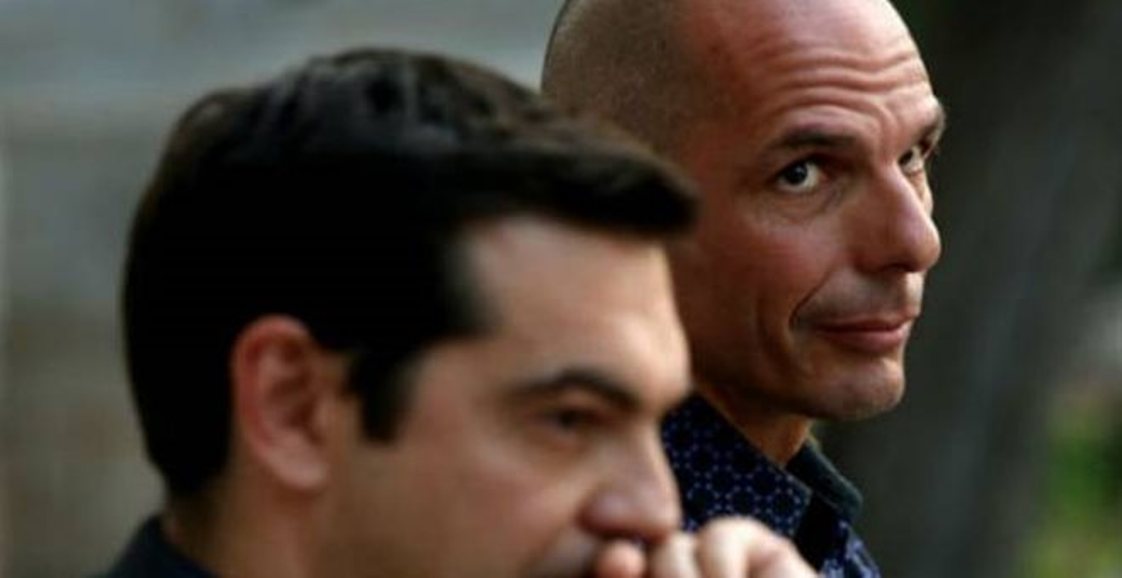 The former Finance Minister of Greece, Yanis Varoufakis, revealed over the weekend that the possibility of a "Grexit" was actually being considered by the Prime Minister in the first half of 2015.
In an interview with Proto Thema newspaper over the weekend, Varoufakis says he did not dictate the government's strategy and every move he made had the consent of Prime Minisrter Alexis Tsipras and senior cabinet members such as Euclid Tsakalotos, Nikos Pappas and Yannis Dragasakis.
Varoufakis says he demands that an investigation is launched into how the government handled talks with creditors in 2015 in order for a proper debate to take place. The former Finance Minister even said that he would be open to a trial in order to shed light on what actually happened.
Following Varoufakis' latest revelations, opposition parties have demanded that his allegations are probed.
Main opposition New Democracy attacked the government in an announcement. The party said there is now proof that Tsipras was gambling with the country's future and demanded a parliamentary inquiry into what it calls the "dark period" of 2015 is launched.
The Prime Minister's office issued a brief statement accusing the main opposition of having no "political narrative" and insisting on the need for a new probe on a weekly basis ever since the government managed to successfully conclude the second review of the bailout program.
Meanwhile, New Democracy on Sunday also demanded explanations over what it calls relations between Prime Minister Alexis Tsipras and Venezuela, following a newspaper article alleging that the Greek PM had asked for assistance from the Venezuelan government in 2013 in case Greece decided to return to national currency.
According to the article in the Sunday edition of "Eleftheros Typos", Tsipras, who was the main opposition leader in 2013, met with Venezuelan officials in Moscow in 2013, where he discussed such a prospect./IBNA