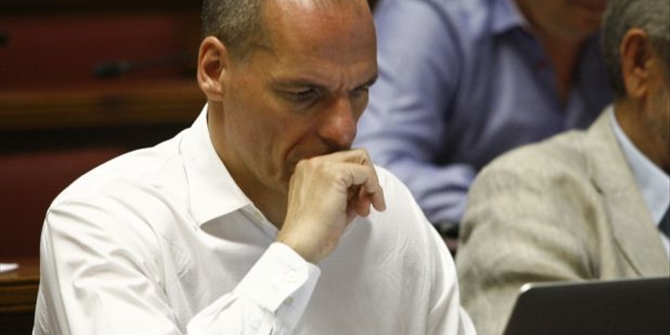 Athens, September 14, 2015/ Independent Balkan News Agency
By Spiros Sideris
Yanis Varoufakis in an article makes a brief account, listing the mistakes made by the previous government in the negotiations.
In his article in the newspaper "Kathimerini", the former Minister of Finance notes that the upcoming elections are a result to the government's defeat in the negotiation, which resulted in the splitting of SYRIZA. Given this fact, he attempts, as he says, to answer the question of citizens to those who participated in the negotiations, "Why were we defeated?"
Varoufakis makes references to mistakes, backing down in the negotiations, as well as changes in decisions.
More specifically:
"It is not the time for an overall evaluation. But it's worth making a brief account of: (a) the target we set, (b) the means we chose and (c) of the mistakes we made in the use of the those means to achieve the objective.
Our goal: In our programmatic statements I had said: "The goal is to replace the memorandum agreements that reproduce the debt-recession crisis, with a new Contract between Greece and Europe, based on a "therapeutic" sequence: First, of a specific form of debt restructuring, then low primary surpluses (maximum 2% of GDP) and finally deep reforms (affecting a large part of the revenues)".
Our means: "Within" us was the mood for concessions (eg. privatisations), but also the preparedness for rupture if the troika insisted on the failed program.
What did the rupture mean for us? It did not mean a threat to exit from the Eurozone! It meant three reactions to the aggressive moves of lenders:
Postponement of repayments to the IMF – if lenders reduce the liquidity of the State during the negotiations.
Transfer for the future of repayments of bonds held by the ECB under the SMP programme – if the ECB initiated the closure of banks.
The activation of a parallel payment system, in euro (My related article in the Financial Times on July 28) – if lenders delayed the agreement to lead us to capitulation.
Our failures: Those of us who participated in the negotiation gave it our best. We will never learn, however, if our defeat was prescribed, as our failures were significant.