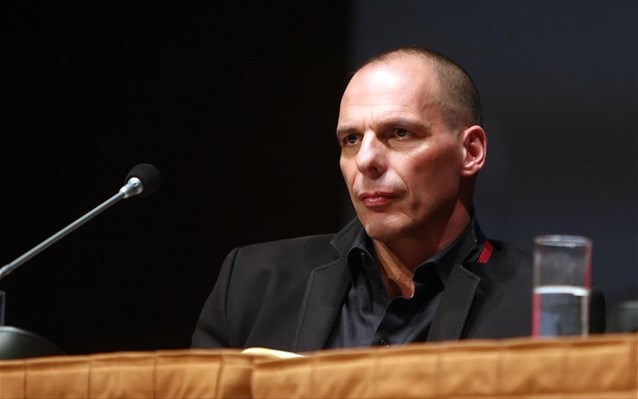 Athens, June 22, 2015/ Independent Balkan News Agency
By Spiros Sideris
In an article Sunday in the Frankfurter Allgemeine Sonntagszeitung, the Finance Minister, Yanis Varoufakis says that 'official Europe' urges Greece to "sign the agreement" and, as he says, to "do the right thing and accept the final offer of institutions to avoid bankruptcy". "This is what happened in 2010! They ask me to do as my predecessors did then – to get the money, to expand the crisis in the future, and to pretend that it has… been settled. No, thank you! We were not elected to do the same", Varoufakis stresses.
In his article, refers to the thorough, as he states, proposal, which the Greek side presented last Thursday at the meeting of the Eurogroup, and would have end the crisis, giving Greece the ability to repay its debt. "It included deep reforms, a mechanism of automatic braking of the deficit, which ensures that there won't be primary deficits again, and the idea to exchange part of the Greek debt among institutions that does not require a single euro of new funding for our country. We believe that this agreement would have broken the vicious cycle that began in 2010. Unfortunately, the Eurogroup refused to discuss our proposal. However, on Monday the German Chancellor will face the following dilemma:
– Honest agreement with a government that was against "bailouts" and unsustainable memorandum loans, and which proposes a solution that will put an end to the Greek crisis once and for all?
– Or succumb to the sirens within its government to encourage it to overturn the only Greek government that has principles and the ability to convince the Greek people for the need to embrace a genuine reform agenda?".