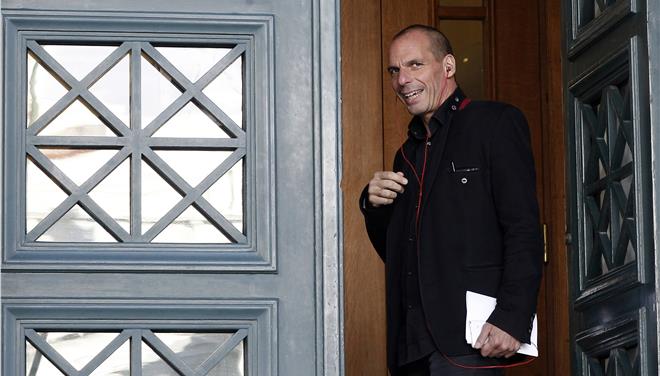 Athens, February 10, 2015/ Independent Balkan News Agency
By Spiros Sideris
A compromising plan for an agreement-bridge to the end of August is ready to put on the table, according to information, Finance Minister Yanis Varoufakis on the basis of a letter from Commission President Jean-Claude Juncker, which is estimated by the Greek side as the first sign of good will in Brussels.
The draft agreement includes ten key reforms and could be considered a technical extension from Brussels, but eventually be named "agreement-bridge" from the Greek side.
In this first agreement-bridge to the end of August could be included 2/3 of the reforms of the memorandum without the "toxic" points, ie the 1/3 the government rejects without discussion.
At the same time it seems that the demand for the abolition of the troika can be accepted if the package is agreed.
As regards the coverage of financing needs of Greece during the transitional period, the Greek side asks, according to Reuters, payment of EUR 1.9 billion from the profits of Greek bonds withheld by the Eurosystem, but also approval of the increase of the amount that can be pumped through the issuance of treasury notes, by EUR 8 billion, assuming that the threshold of EUR 15 billion is arbitrary. It also asks political flexibility at the level of banks' funding through the extraordinary mechanism of BoG (ELA).
The timetable provides the discussion of the proposal at the extraordinary Eurogroup on Wednesday and a finalisation of the plan, if there is agreement with the other countries of the eurozone, on Monday, February 16.
This plan provides for the payment of the remaining tranches of the previous program of approximately EUR 7.5 billion – including EUR 1.9 billion profit returns of central banks of the euro zone to Greece.
The aim is to cover all obligations and mainly the about EUR 7 billion of ECB bond maturing in July and August.
The plan will include a new toolbox of OECD to be agreed by the Finance Ministry with the head of the organisation Angel Gurria, who is expected tomorrow in Athens to meet with Greek Prime Minister Alexis Tsipras at 11:00 am at the Maximos Mansion.
The project will include the exploitation of public property, as MoF executives express an explicit position in favor of completing the privatisation of the Piraeus Port Authority.
The new program if agreed involves the reduction of debt with a technical -Swaps- exchange system and will take effect from September 1, 2015.
The aim of the Greek side is the primary surplus to remain at 1.5% of the GDP.
Circles MoF estimate that 2014 will close with a primary surplus of 1,49% of the GDP.