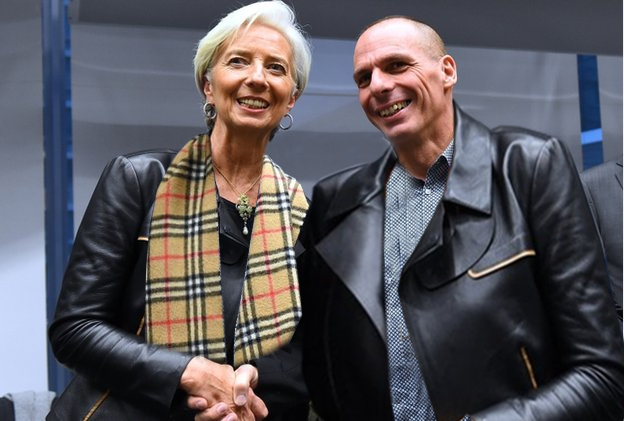 Athens, April 6, 2015/ Independent Balkan News Agency
By Zacharias Petrou
Finance Minister Yanis Varoufakis confirmed to International Monetary Fund managing director Christine Lagarde on Sunday that Athens will meet the 450-million-euro debt repayment to the Fund on April 9.
The two officials held talks for about 2.5 hours in Washington and Lagarde issued a brief statement after the meeting confirming that Greece had no intention of missing Thursday's repayment.
"Minister Varoufakis and I exchanged views on current developments and we both agreed that effective cooperation is in everyone's interest," she said. "We noted that continuing uncertainty is not in Greece's interest and I welcomed confirmation by the Minister that payment owing to the Fund would be forthcoming on April 9."
She said due diligence efforts in Athens and talks with teams in Brussels over the terms of Greece's bailout would "resume promptly on Monday."
Yanis Varoufakis said Greece "intends to meet all obligations to all its creditors, ad infinitum". He told reporters the government also plans to "reform Greece deeply" and to try to improve the "efficacy of negotiations" with its creditors.
Meanwhile, Alternate Finance Minister Dimitris Mardas said today talk of Greece defaulting on Good Thursday is nonsense. The minister added that money to repay the IMF on the 9th of April is available and the Fund will be paid in full and on time along with other obligations the State has in April.