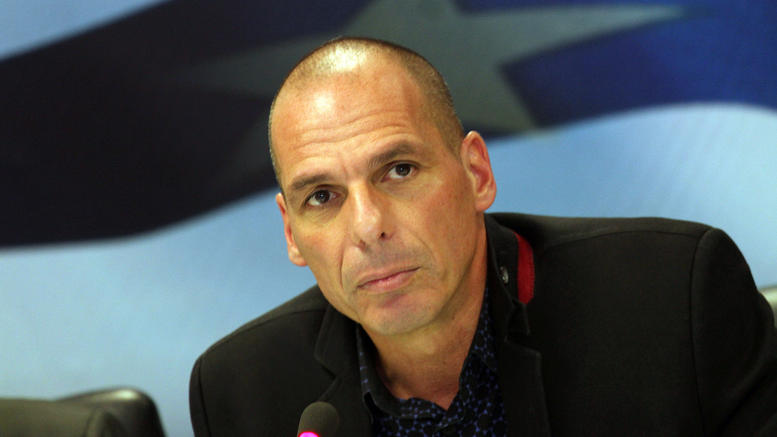 Athens, August 28, 2015/ Independent Balkan News Agency
By Spiros Sideris
The intention to create a political European network, which will oppose the rotten alliances announced the former Greek finance minister Yanis Varoufakis in an interview on Australian radio ABC.
Varoufakis argued that the European economy is the strongest economy in the world, and is "running" by a group that has no legal status and are not accountable to any parliament. "In my first speech at the eurogroup I said that from one part there is the commitment of Greece to comply with the agreed previous governments and on the other the mandate of the Greek people from the election to change the programme. So we had to open a dialogue to compose  these two". French finance minister Sapin, who spoke after me, supported what I said. Schaeuble ignored everything, saying that if the elections were changing agreements the eurozone would not be functional. He said "the elections are not allowed to change anything".
Asked if he is going to be in the next Greek parliament, Varoufakis said that this time he will stand off and that the reason for this is that the party and the leader he served, decided to completely change route and adopt an economic policy that makes absolutely no sense and does "not believe that we should have sign the agreement".
"In a few months the ship will once again be heading for the rocks and we have no right to tell people who voted NO to the program that is implementable while it is not", he argued
Asked whether he will join some of the groups seceded from SYRIZA, Varoufakis referred to the Popular Unity saying it is a group of 25-30 MPs who he likes and is liked by them, but he will not join them because they have fundamental disagreements. He does not believe that this House will create a self-reliance against the irrational economic policy. This election in his opinion is fruitless.
"I will remain politically active, perhaps more active than before, at European level, I will create a network, because at national level I believe that loose alliances are formed with Europe that acts like a "block" with its own macroeconomic interests, which no longer works. We must try to create a European network that will somehow be involved in a pan-European party", said the former finance minister.
Speaking of Alexis Tsipras said that he thinks that Alexis Tsipras does not believe the memorandum is sustainable. In a parallelism he made with Greek mythology and Sisyphus, Varoufakis said he always believed that Sisyphus was a fool. He likened Tsipras with Sisyphus, who pushes a rock austerity to the top of the hill against the laws of economics and moral principles.
Concerning the accusations he receives from inside the country, Varoufakis said "I want for these actions to go ahead, there is no court or arena or a forum that I will not attend to defend my position and what I did. There is no truth in what they say, not that they claim something important. Forces behind Troika plan dislike the effort we made in January, for giving the Greeks and Europeans back the smile and optimism that democracy can change things, as opposed to what Dr. Schaeuble supports".