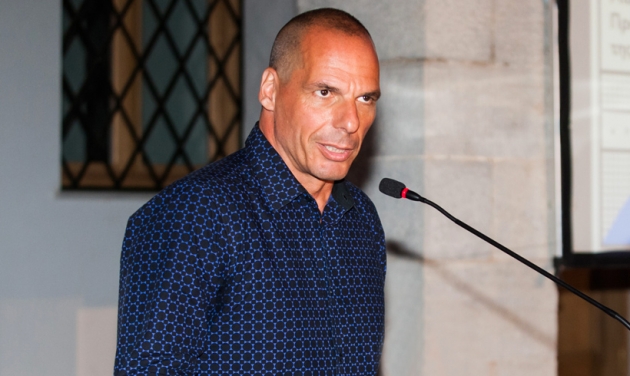 Athens, February 3, 2015/ Independent Balkan News Agency
By Lefteris Yallouros
Greek Finance minister Yanis Varoufakis has abandoned demands for a haircut on Greece's sovereign debt.
Varoufakis told the Financial Times the government would no longer call for a headline write-off of Greece's EUR 315 billion debt. Instead, it would request a "menu of debt swaps" to ease the burden, including two types of new bonds.
The first type, indexed to nominal economic growth, would replace European rescue loans, and the second, which he termed "perpetual bonds", would replace European Central Bank-owned Greek bonds.
The FinMin said he would tell the country's European counterparts: "Help us to reform our country and give us some fiscal space to do this, otherwise we shall continue to suffocate and become a deformed rather than a reformed Greece."
Earlier on Monday, Varoufakis met with British counterpart George Osborne in London for talks. Osborne warned Greece that a standoff with the Eurozone "is the greatest risk to the global economy".
With a clear aim to reach a political compromise with EU partners, Prime Minister Alexis Tsipras will meet European Commission President Jean-Claude Juncker in Brussels on Wednesday. After meeting Juncker, Tsipras is to fly to Paris for talks with French President Francois Hollande.
According to Varoufakis, the Greek government is set on presenting a set of proposals to EU partners that will involve reforms that will promote growth.
"Whatever our partners think about our being from the radical left, we're serious about reform, serious about being good Europeans and serious about listening. The only thing we shall not retreat from is our view that the current unenforceable program [agreed with our creditors] needs to be rethought from scratch," he told the Finacial Times.
The minister said Greece hoped to secure a four-month "bridging program", to stretch from now until June 1, under which the ECB would promise to keep Greece's financial system afloat by continuing to supply liquidity on favorable terms.