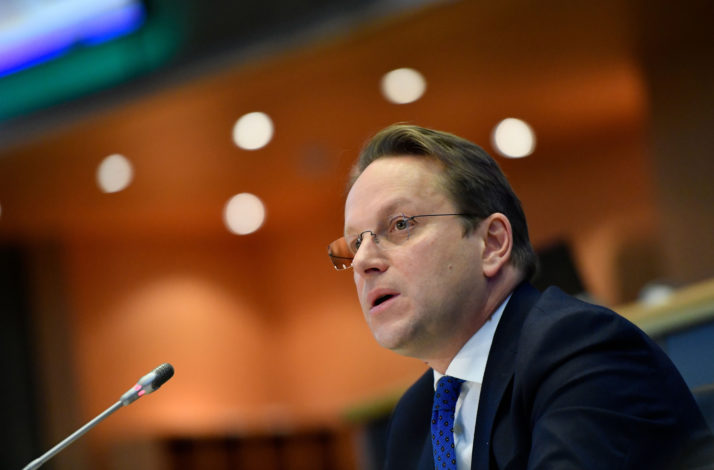 European Commissioner for enlargement Oliver Varhelyi said on Wednesday that the European Commission is fully aware of the incidents targeting the Muslim community in the period leading up to and following the 30 August 2020 parliamentary elections.
MEPs Ilhan Kyuchyuk and Irena Joveva raised this matter a few days ago stating that, following the 30 August 2020 parliamentary elections in Montenegro, "there was civil unrest and a worrying chain of events which involved people – primarily from the Muslim community – being attacked verbally and physically, hate graffiti being carved and mosques being vandalized". They added that the situation was especially worrying in the town of Pljevlja where, as the MEPs explained, there are divisions between supporters of the current ruling party and the opposition coalition, which won the majority of the votes.
"Is the Commission aware of the anti-Muslim rhetoric and the attacks against the Muslim community that ensued after the elections in Montenegro? What will it do to safeguard the interests, freedoms and safety of everyone in Montenegro?", Kyuchyuk and Joveva wondered.
In a written statement on Wednesday, Varhelyi responded that the Commission expects a thorough investigation and legal follow up, as for all attacks and acts of violence.
"As an EU candidate country undergoing accession negotiations, Montenegro is expected to ensure the effective protection of persons belonging to national and religious minorities under negotiating Chapter 23 (judiciary and fundamental rights). Rule of law constitutes one of the EU's fundamental values and, as such, a crucial element of the EU accession process, which determines the overall pace of Montenegro's EU accession negotiations", stressed Varhelyi.
He added that, under Chapter 23, Montenegro is called upon to fulfil – among others – a specific benchmark related to strengthening the effective application and enforcement of human rights and alignment of its legal framework with the EU acquis and international human rights standards. This also includes effective protection of minorities and of freedom of religion.
"On 6 October 2020, the Commission published its 2020 report providing, inter alia, for a detailed assessment of Montenegro's respect of fundamental rights. The Commission will continue to regularly monitor the fulfilment of Montenegro's commitments in this area", Varhelyi recalled. /ibna