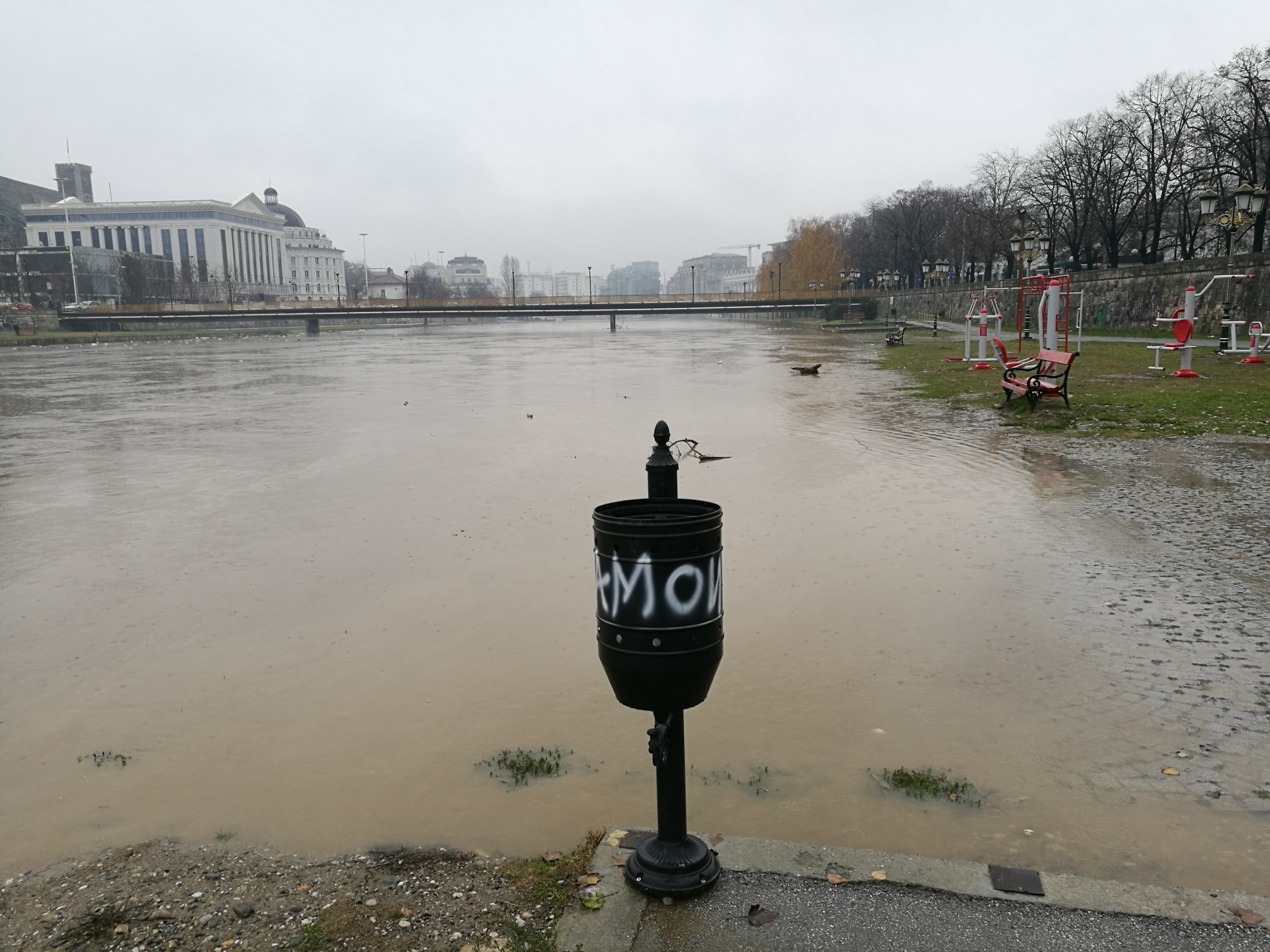 The heavy rain falls of the recent hours in FYROM have flooded several areas of the country. The Center for the Management of Crisis says that the level of threat from floods is not high and that so far, the situation is under control.
The most critical situation is in Skopje, where in some parts, Vardar river has left its bed and caused several floods. The area near the government building and the central square of Skopje have also been flooded.
The mayor of Skopje, Petre Silegov said that the situation with the Vardar river is closely being followed.
"This situation once again shows that damage caused to Vardar river by the 'Skopje 2014' project", Silegov said. /balkaneu.com/