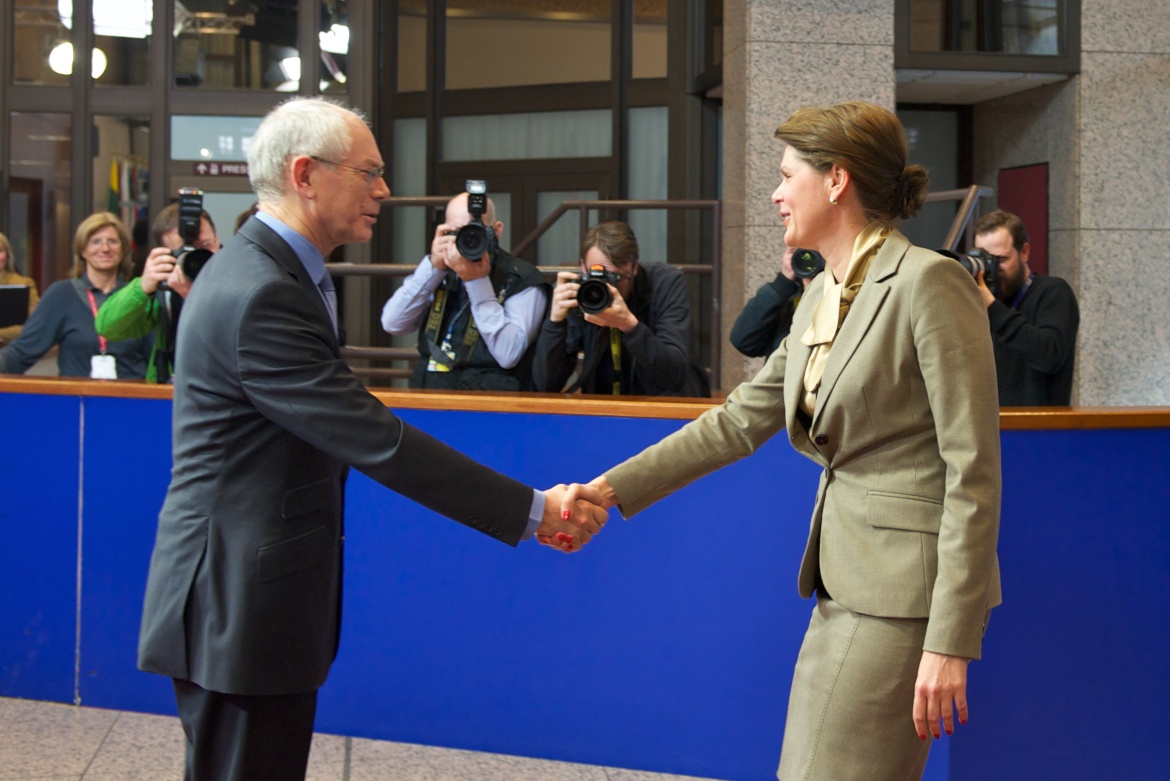 Review Hari Stefanatos
President of the European Council Herman Van Rompuy will pay a short visit to Slovenia on Monday. The issues on the agenda include a discussion on the situation in Slovenia, along with the expected focus of the EU summit that will take place on March and will deal with issues of industrial policy, energy and the environment.
During his sixth visit in Slovenia Rompuy will meet with the country's Prime Minister, Alenka Bratušek, as well as with the President Borut Pahor and Parliament Speaker Janko Veber. In addition, a meeting is scheduled between the European Council's president and students of the Ljubljana Law Faculty, in order to discuss Europe's future.
Unofficially, Rompuy is expected to urge Bratušek to continue the implementation of the structural reforms and the pursuing of the set fiscal goal.
Slovenia had been called on by the EU last year to proceed with addressing certain issues such as the need to fix the banks, continue with privatization, address excessive real sector debt, continue with fiscal consolidation, improve competitiveness and pursue further pension and labor market reform.
(Source sloveniatimes)