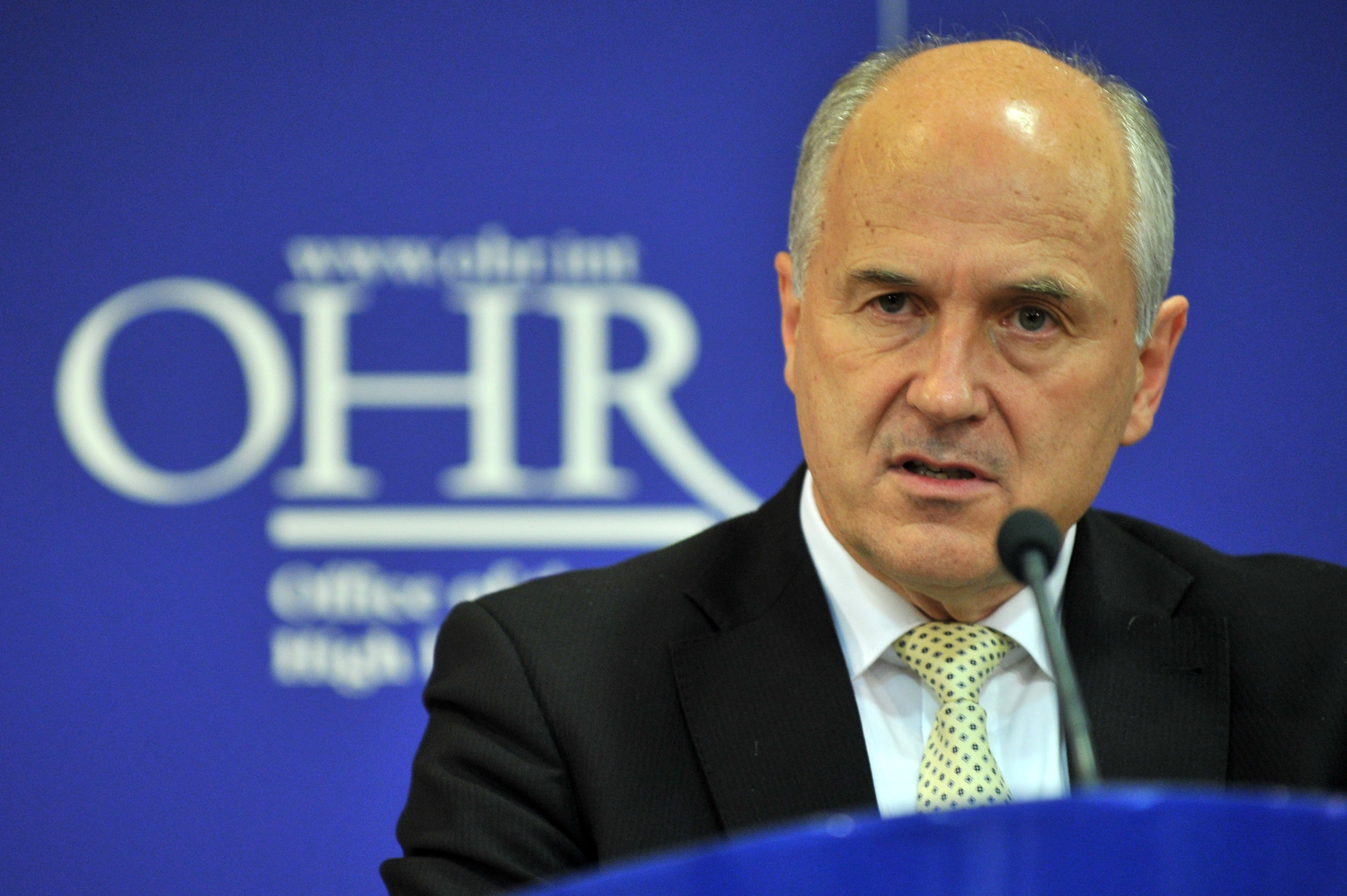 Sarajevo, January 15, 2016/Independent Balkan News Agency
By Mladen Dragojlovic
At the office of the High Representative in Bosnia and Herzegovina, Valentin Inzko, arrived in the last several days a large number of postcards with the logo of the Alliance of Independent Social Democrats (SNSD) on the front, which calls the High Representative to leave BiH.
The postcards were sent on the occasion of RS Day, which was claimed as unconstitutional by BiH constitutional Court. Young members of SNSD organized the sending of these postcards to protest against presence of Office of High representative and foreign judges in BiH Constitutional Court. Similar postcards were sent by other citizens to this Court. But, what seemed like a good idea turned into the opposite.
Some of these postcards, explained OHR, only express political stances of the citizens who sent them. In this regard, Inko said that everyone is free to express his personal opinion and that he will defend that right, "even when the statements were directed against me personally".
Unfortunately, some cards contain offensive language, and even death threats. In this regard, the OHR note that the death threats constitute a criminal offense and that cards with such content will be submitted to the competent authorities.
"We understand that the postage for all of these cards was paid in advance and assume that it was paid by SNSD, and it raises questions about the role of parties in sending death threats", OHR explains in its press release.
Inzko believes that SNSD would like to apply the tactic of redirecting the frustration of citizens, dissatisfied with the current economic situation in the RS, from the authorities led by SNSD at him personally, but points out that "it will not succeed".
"Voters in the RS are well aware of who is responsible for the situation in the entity after the 10-year rule of SNSD", Inzko said.
He recalled that in the RS there are more than 135,000 unemployed workers and thousands of families that live in poverty. Inzko added that "SNSD showed that it has no feeling for the reality which ordinary citizens of the RS face every day, and decided to spend the funds to cheap tricks like this".
Instead of sending postcard, he said, the money should have been utilized to help those who need it most.
"Since a new year just started, I think it would be better to spread the feeling of cooperation and love instead of hate", Inzko says in his statement.