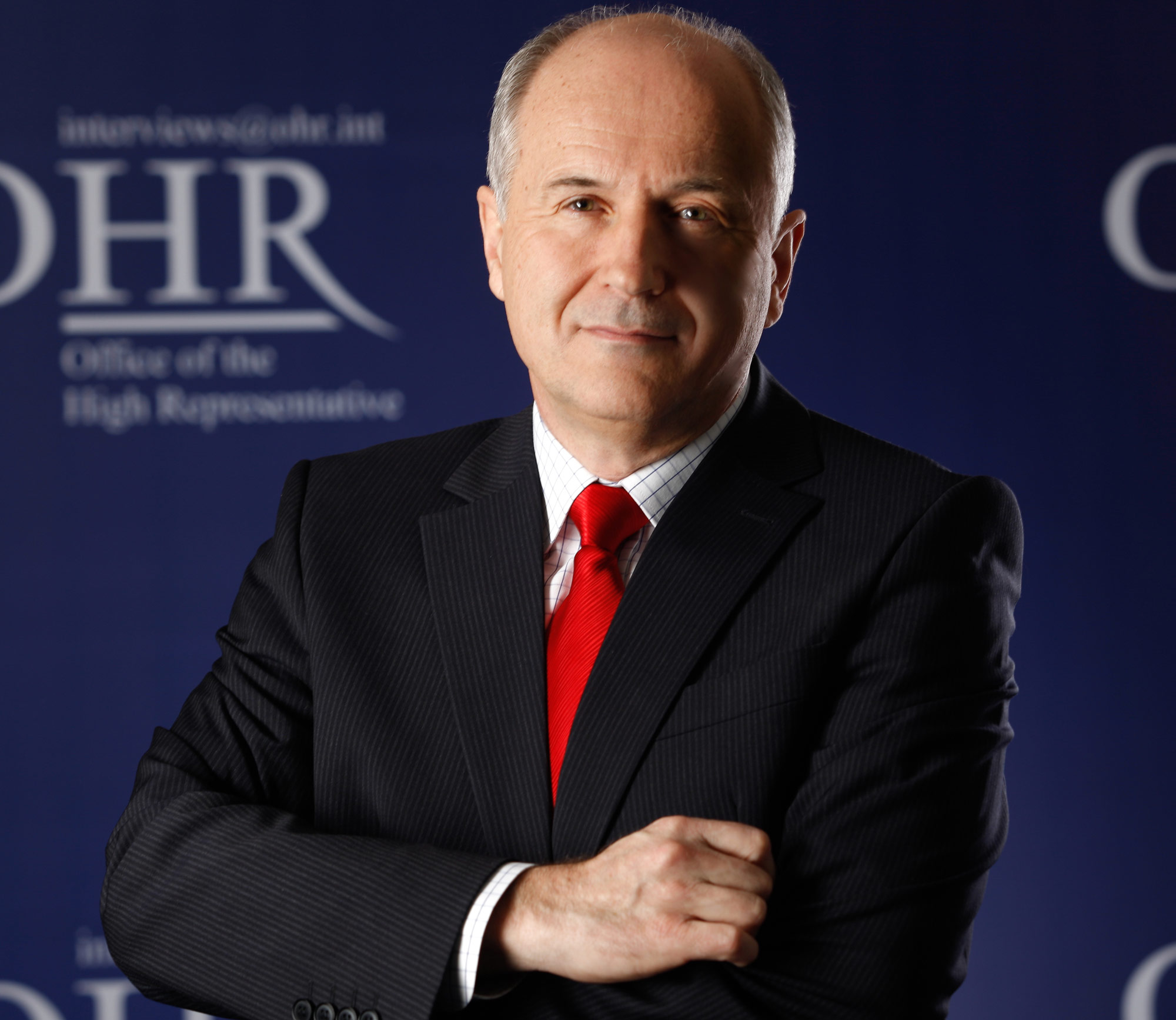 The International Community High Representative to BiH, Valentin Inzko, said that "Peace is more than just an absence of war" and that the people of Bosnia and Herzegovina want more from their country and their politicians and will no longer accept a government "on autopilot".
Addressing the audience of a conference on the future of Bosnia and Herzegovina recently held at Oxford University, Inzko said that progress is urgently required to support the judicial system in order to revive the fight against corruption and to eliminate the constitutional anomalies in the electoral system.
"We as the international community should not have a double standard: we need to insist more forcefully that the European values we consider vital to our own democracies are maintained in Bosnia and Herzegovina", the High Representative stated.
He suggested that harmonizing the municipal and general election cycles might raise voter turnout and increase stability. Inzko also suggested that a more progressive approach in education policies could reduce communal divisions in future generations, and proposed the introduction of an Erasmus program within Bosnia and Herzegovina and between the countries of the Western Balkans.
"While much was achieved in the first ten years of our effort in Bosnia and Herzegovina, the more recent period has been far less impressive and the ghosts of the past have been reawakened by frequent challenges to the very fundamentals of the peace and to a sovereign Bosnia and Herzegovina. As a result of this, in 2018, it is difficult to avoid a sobering conclusion; despite the country receiving unprecedented levels of international support and making some impressive progress since the war, we remain some way off completing the job. Our common goal of irreversible stability for the country has not yet been achieved and it is now clear more than ever that autopilot is not working. Of course, when it comes to the bottom line – ensuring peace – the Dayton Accords have been a success", Inzko stressed.
He reminded that there is an alarming number of challenges directed at the very fundamentals of BiH as an independent and sovereign state as envisaged by the Constitution and the Peace Agreement. As examples, Inzko noted the number of Republika Srpska officials statements and acts, including the January 9 referendum, the presence of the "Serb Honour" group on the RS Day parade in Banja Luka and the purchase of a large number of riffles for the RS police forces.
"I am also deeply concerned by the more recent readiness among some senior Bosniak politicians to refer to the possibility of a renewed conflict, including controversial statements suggesting that a rearming effort was underway to 'respond' in case of a hypothetical war scenario", the official noted.
At the end of his speech, Inzko appealed to the International Community to be united in approach and coordinated in efforts saying that "after all, we share the same goal: a united, stable and prosperous Bosnia and Herzegovina"…. / IBNA