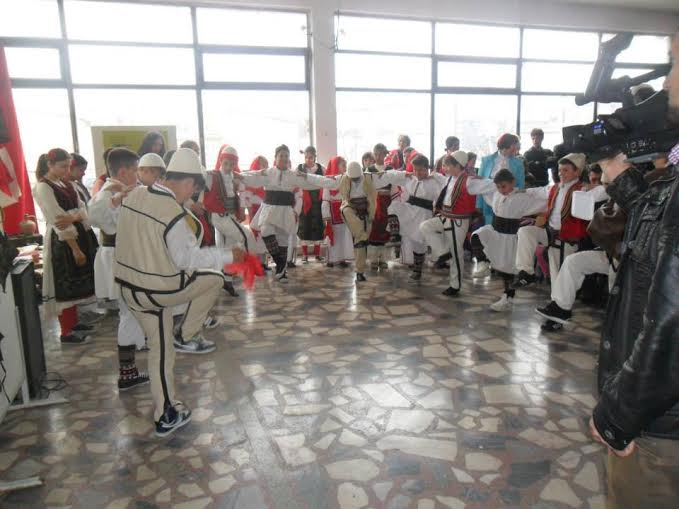 Skopje, April 22, 2014/Independent Balkan News Agency
By Naser Pajaziti
Kumanovo, a multi ethnic city in FYR Macedonia, with Macedonian and Albanian communities in majority and with a significant Serb minority, is holding activities to bring communities closer to each other.
In 2001, this area was the center of the armed conflict between Albanians who were led by the military formation National Liberation Army and on the other hand, Macedonian state security forces. After this conflict, cross ethnic relations were aggravated and a big cross ethnic gap had been shaped.
But today there are efforts to appease these ethnic divisions and this is being done through different projects. Schools have also been involved in these projects.
Such atmosphere of approach is also taking place between two elementary schools "Vuk Karadzic" with Macedonian and Serb pupils and the Albanian "Dituria" school. The pupils of these schools are holding joint activities in the framework of a project for cross ethnic integration in education.
The project is being managed and realized with the assistance of USAID. This organization says in a press release that the scope of this cooperation is to boost cooperation between different communities.
"Pupils from both schools have been divided into work groups. The youngest ones, from the first to the third grade will color eggs and will write blessings on the occasion of Easter. Fourth grade pupils will prepare Albanian and Macedonian songs and dances, fifth grade and sixth grade pupils will prepare a project for the preservation of water, they will visit the water filtering station, while eighth grade pupils will hold volleyball matches", says USAID.
School principles also offer their impressions.
"The meeting was held in a friendly atmosphere. This is a project funded by USAID  and we, as a partner, have chosen "Vuk Karadzic" school. The project aims for different cultures to know each other. Today and in the future we will collaborate through different activities, in different educational segments. This is a way to lift barriers and stereotypes that exist among young people, but which are also present on adults", said Nagip Arifi, principle of "Dituria" school in Likova.
"This is the first year that we collaborate with 'Dituria' school and we hope that this collaboration will continue in the future. Along with teachers and pupils, we have organized different activities in different domains of culture, ecology, folklore and creational work", declared the principle of "Vuk Karadzic" school, Nadica Petrovska. The two principles of these schools have also announced other activities in the future. /ibna/