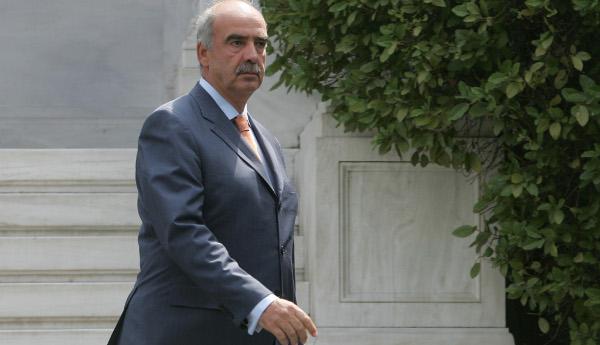 Athens, November 24, 2015/Independent Balkan News Agency
By Zacharias Petrou
Evangelos Meimarakis formally stepped down as interim New Democracy leader on Tuesday as he had previously announced following the party's leadership race turning out into a fiasco.
Meimarakis appointed the secretary of the parliamentary group of the party Ioannis Plakiotakis as vice president in order for him to take over as interim New Democracy president and lead the party to the election of a new leader.
In a statement issued by the party, Meimarakis said he was stepping down "because there is a lot of tension among New Democracy members, and they're very sad and hurt […] and to defuse this tension I give up my post".
Meimarakis had earlier said that he will stay on as interim president until the new leadership election, only if former prime minister Antonis Samaras, who appointed him as interim leader, reconfirms his trust in him.
Samaras was furious when Meimarakis said that the former prime minister had guaranteed the efficiency of the IT company that was chosen to collect and transmit election data, but failed to do so due to technical problems, resulting in last Sunday's election to be cancelled.
Meimarakis said he will still run for party leader, alongside former ministers Adonis Georgiadis and Kyriakos Mitsotakis and Central Macedonia Governor Apostolos Tzitzicostas.
Although Kyriacos Mitsotakis and Adonis Georgiadis stepped down from their positions as parliamentary spokespersons, Apostolos Tzitzikostas refused to give his position as Regional Governor of Central Macedonia.
Accusations and insults were publicly exchanged on Monday between the four contenders for the party's leadership while speculation mounted about a possible party split.
In this tense atmosphere, the New Democracy parliamentary group convened on Tuesday evening to discuss the date the election will be held – probably on December 13 – and the IT company that will be assigned this time.
Several New Democracy ministers urged former Prime Minister Costas Karamanlis, a popular figure in the party, to intervene in order to safeguard the unity of the conservative party. Karamanlis, however, did not show up at the parliamentary group meeting and neither did Antonis Samaras.