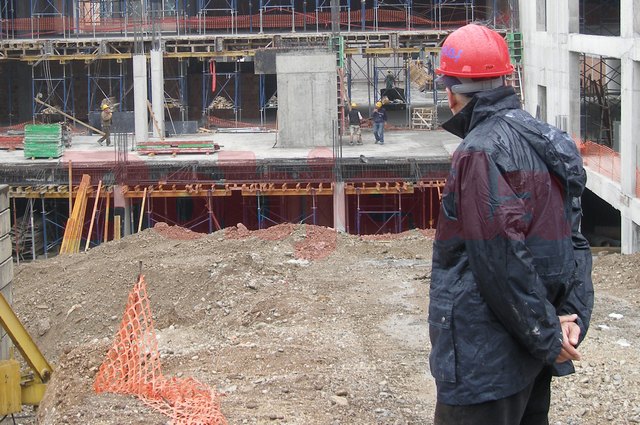 By Adnan Prekic – Podgorica
Shortly after Montenegro regained its independence, in the period between 2006 and 2009, it achieved the highest economic growth. The improvement was a result of foreign direct investment, mostly in the construction sector. During this period, every Montenegrin municipalities had a large income tax for the building plot. These fees then reached astronomical values, but at a time when there was a steady flow of money from abroad for construction, no one questioned the feasibility of such high costs. Now that the economic growth has slowed down, the construction sector is in crisis and these fees have become a huge business barriers that slow down economic growth in the construction sector.
The fees that municipalities charge for utility construction in Montenegro is one of the highest in the world, said the report of Montenegrin Council for improvement of the business environment. The existence of such fees is rated as the highest burden for investors and the main obstacle for improving the investment climate at local level.
In Slovenia, a building structure of a thousand square meters with included connections to the network infrastructure costs around 9,000 euros, while in Montenegro that similar charges would amount to 44,000 euros, plus costs for connections to the network that are paid separately. The government last year reached the conclusion that these costs must be abolished by the beginning of 2016 and for that reason they plan to bring to Parliament a bill in the last quarter of this year.
Local governments do not want to give up these benefits and oppose the government's intention. They explain that the abolition of this fee and its collection through property tax would be an unfairly shift of costs on all taxpayers.
Even in times of crisis and lack of investor interest for the construction of real estate, taxes on utility land accounted for the largest source of revenue for many municipalities. The municipality of Budva during 2012 earned 20.5 million in fees and Podgorica 10.3 million euros. Fees for utility land vary from municipality to municipality. The highest amount of compensation is in Budva, where the first zone is up to 320 euros per square meters of office or residential space, and the cheapest is in Savnik – only five in the first zone for residential and 20 euros per square meter for office space. The compensation for utility equipment is paid by the investor during construction. The abolition of such fees would lead to a significant reduction of real estate prices.